All glories to Sri Guru and Sri Gauranga
Nabadwip



Sri Chaitanya Saraswat Math



and the nearby River Ganges


Pictures of 11 October 2004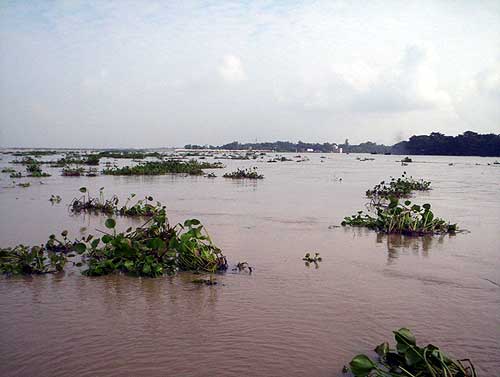 The nearby River Ganges in flood, carries much vegetation washed down from upstream.
Construction continues of the new Prasadam distribution hall at the rear of Sri Chaitanya Saraswat Math's compound with workers starting shuttering for the next floor.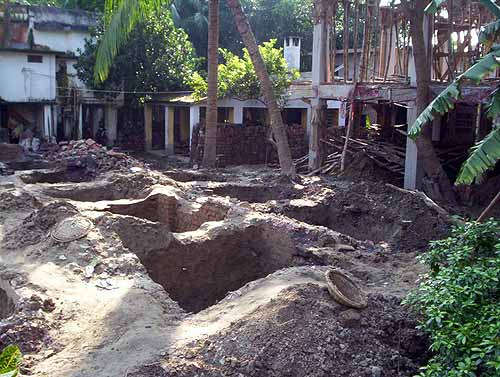 Looking from Madhupati Dham: pillar foundations where the old cowshed recently stood.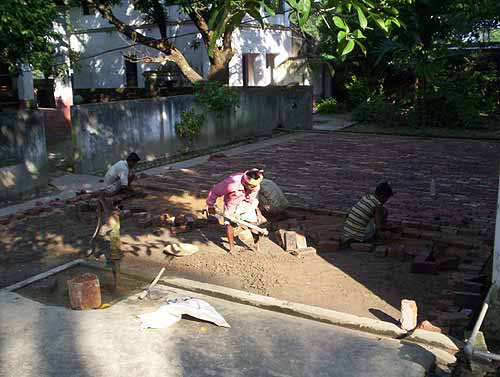 The area behind Sri Rama Dham is concreted over to make space for threshing paddy that is due to arrive soon.