All glories to Sri Guru and Sri Gauranga
Boat ride on Sri Govinda Kunda



Sri Chaitanya Saraswat Math, Nabadwip,
15 October 2004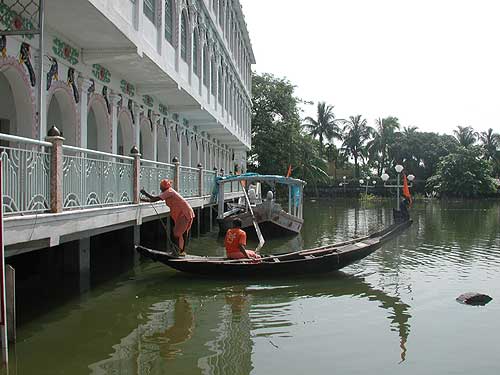 Bhudev Prabhu and Sachisuno Prabhu cast off from the Seva Ashram.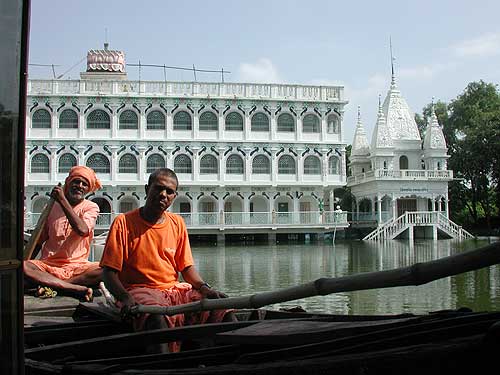 Arriving at Sriman Mahaprabhu's Divine Water Play and Sri Gupta-Govardhan Sri Mandir.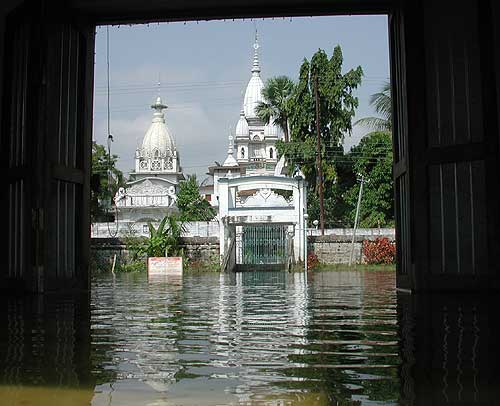 Looking from behind the submerged simhasan.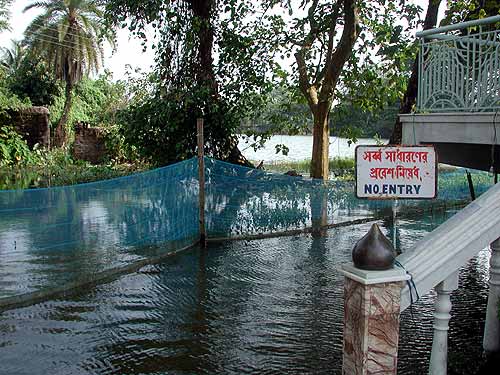 For Sri Govinda Kunda's fish to take notice, this net is to stop them straying to the next kunda.