All glories to Sri Guru and Sri Gauranga

Seva Ashram construction progress
and local pictures



Sree Chaitanya Saraswata Krishnanushilana Sangha



Dum Dum Park, Kolkata. Pictures of 18 October 2004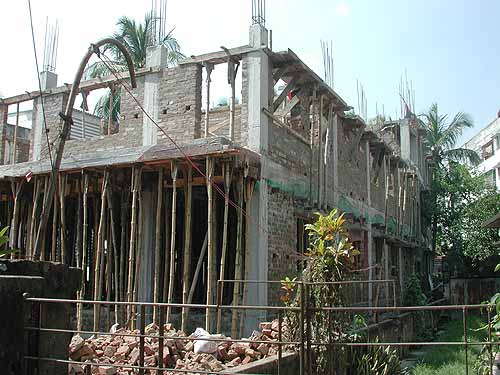 The new Seva Ashram on the eve of the traditional ten-day West Bengal holiday for Sri Durga-puja.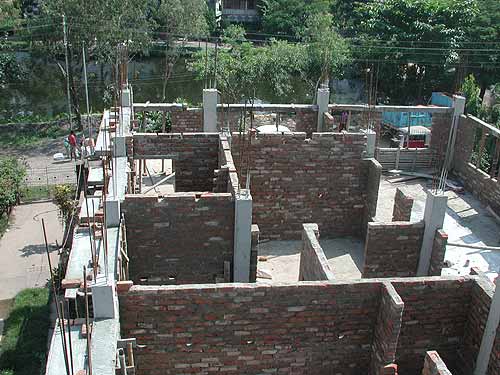 Rooms take shape upstairs on the front section of construction.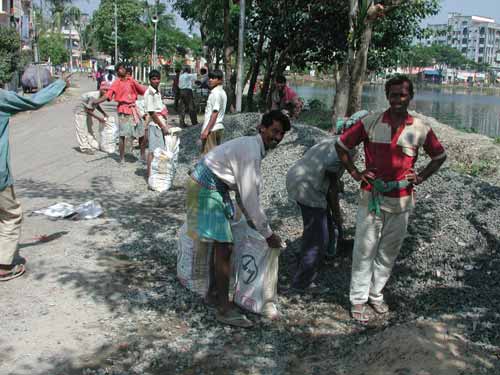 Moving stone-chips in from the roadside.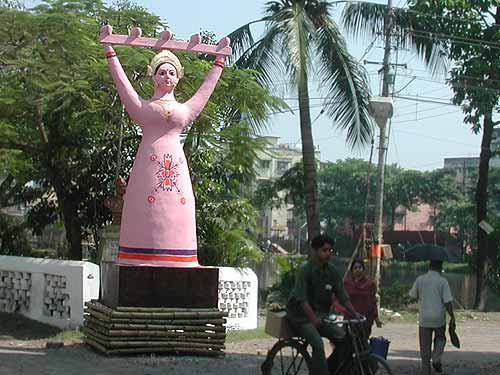 This lady has grown near the entrance to our Ashram, welcoming visitors to the Dum Dum Park Durga-puja festivals.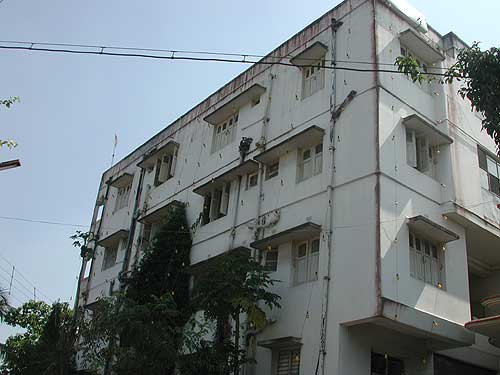 Our nat-mandir and ashram building draped with coloured lights for the festival.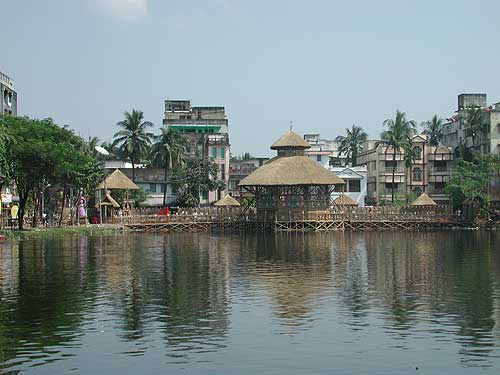 Across Tank Number 3, or 'Teen Number Tank,' this year's Durga Mandap ready for the festivities which begin in earnest on Wednesday.