All glories to Sri Guru and Sri Gauranga


Sri Vyasa Puja Festival



Porto Alegre - Brazil


28 December 2004
Webpage by: Bhuvan Mohan Prabhu
To His Divine Grace Srila Bhakti Sundar Govinda Dev-Goswami Maharaj



for the Transcendental Pleasure of our Beloved Spiritual Master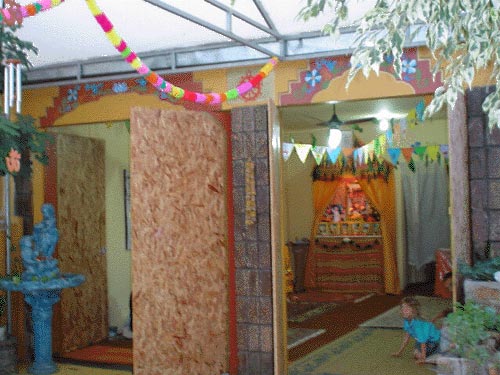 After a big reconstruction, Srila Gurudev's Temple is ready for Vyasa-Puja.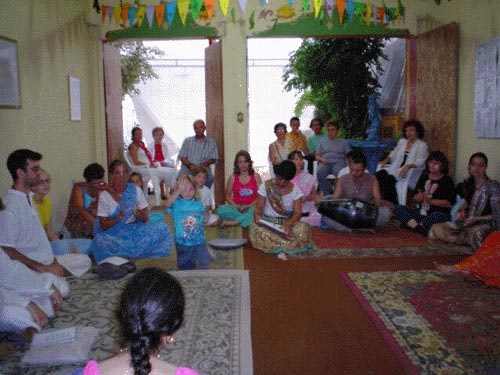 Guests at the Temple wait for the celebration.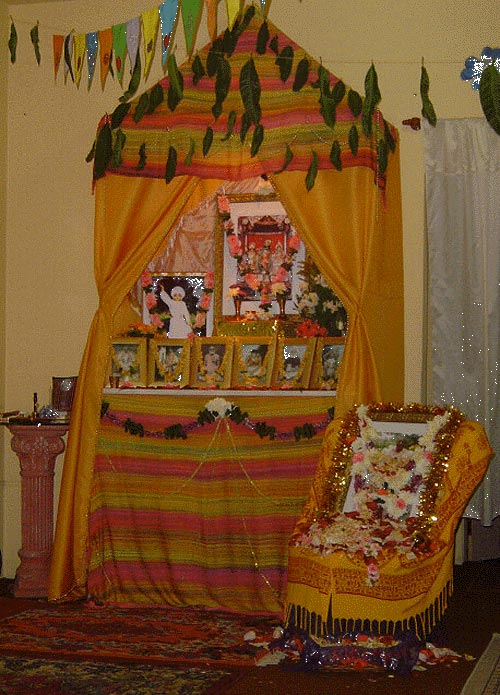 The altar beautifully decorated.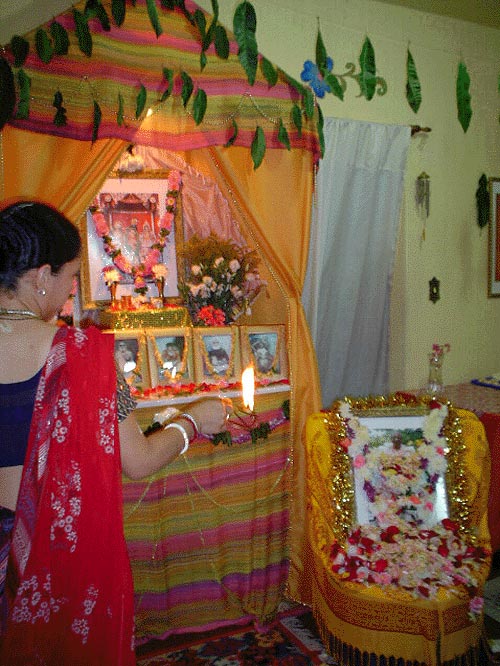 Srila Gurudev's special puja.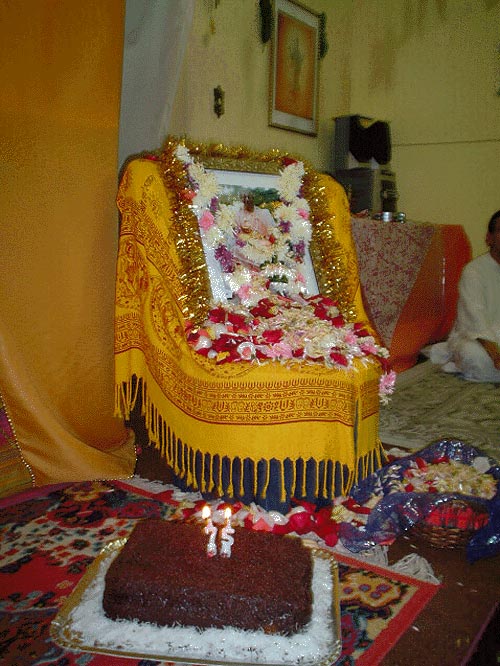 Offering of a delicious chocolate and coconut cake
at Srila Gurudev's lotus feet.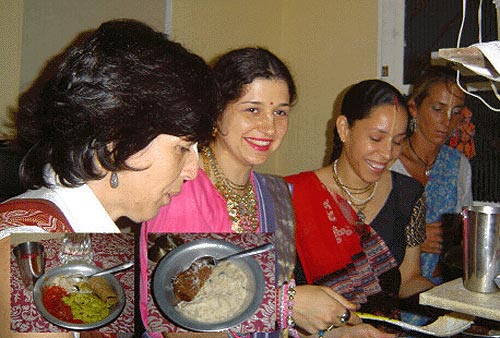 Didis help with the delicious prasadam.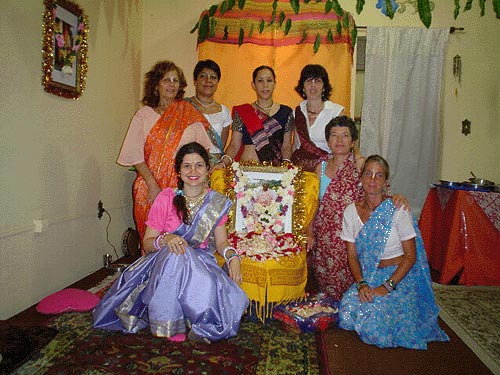 Didis after offering obeisances to Srila Gurudev: Shiva Nandini dd, Madhavi DD, Nilakantha Priya DD, Ragamayi DD, Krishna Bhakti DD and Bhaktin Cintia.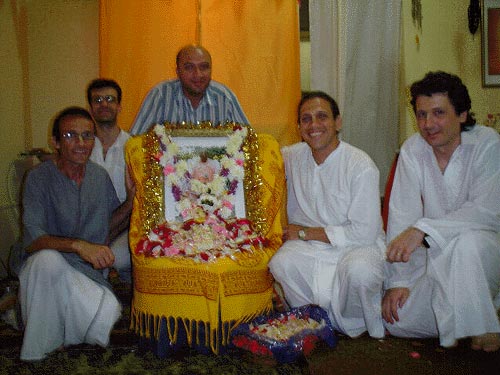 Prabhus posing beside the Vyasasana: Sundar Gopal Prabhu, Bhakta Augusto, Bhakta Rubens, Mayeswar Prabhu and Partha Sarathi Prabhu.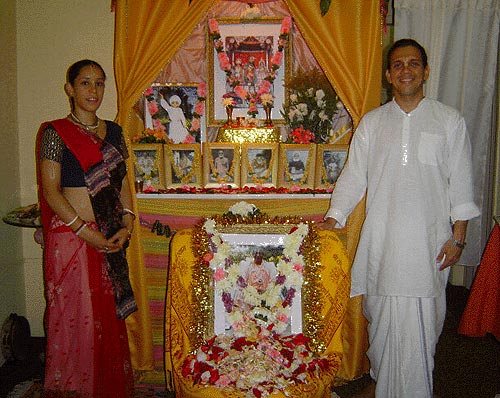 Mayeswar Prabhu and Ragamayi Didi from Venezuela
are always ready to do seva in the Temple.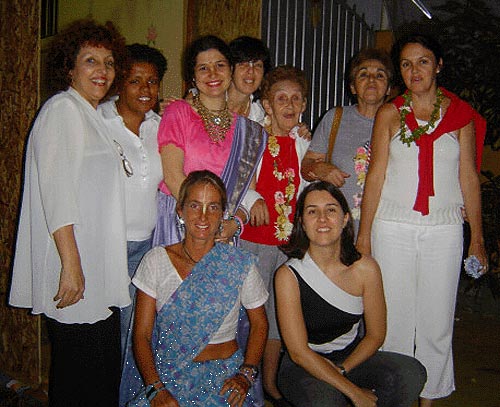 Everybody was happy after the festival.
A special guest: Iracema (center) 76 years old.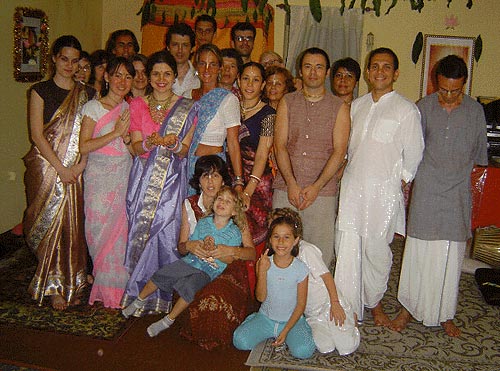 End of the festival: everybody celebrating and in harmony. Guests from other missions like ISKCON came to the event to offer their respects to Srila Gurudev.
Happy Birthday to our beloved Gurudev,
Srila Bhakti Sundar Govinda Dev-Goswami Maharaj!
Please accept our humble offerings.
We also offer our obeisances to all
devotees of Srila Gurudev!
Srila Govinda Maharaj Seva Sangha
Rua Euclydes da Cunha, 294,
Porto Alegre, Brazil
Phone (51) 3339-7700


Sri Chaitanya Saraswat Math, Nabadwip
http://scsmath.com | Main Centres | What's New?