All Glories to Sri Guru and Sri Gauranga
Sri Krishna Temple, Ayer Tawar, Perak, Malaysia
Children's Programme

February 2005
Web-page by Ramaratan Das, Sitiawan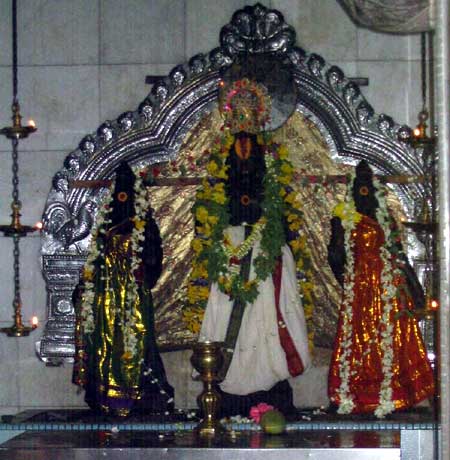 The presiding Deities at the Sri Krishna Temple, Ayer Tawar.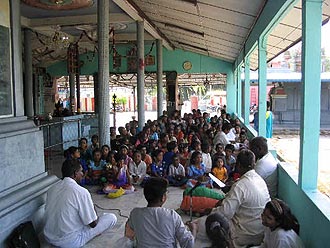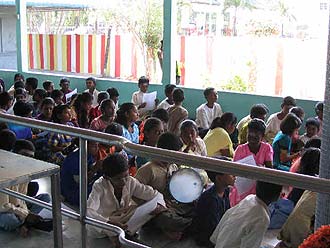 We conduct the children's class here the first Sunday of each month. Around sixty children from age 4 to 17 participate. We teach them the Maha-mantra, some simple kirttan and a some Krishna Pastimes.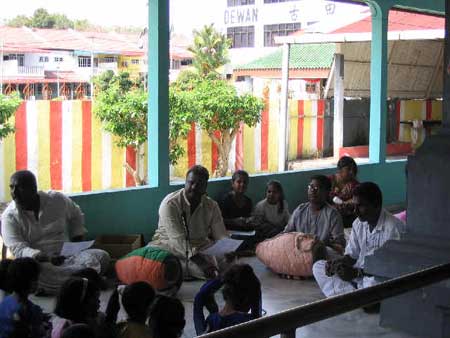 Prabhu Tribhuvananth (middle with microphone) leading kirttan; left is Prabhu Chaitanya Vigraha; playing mrdanga is Tara Deva and next to him is Prabhu Dasarath playing karatals.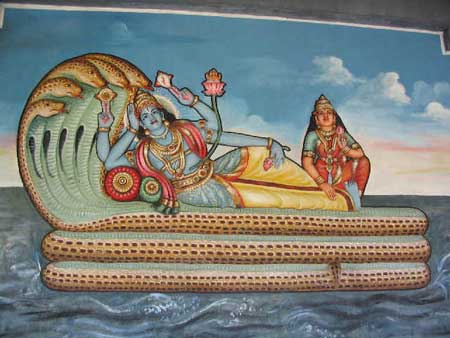 Artwork on the Temple wall: "Sri Sri Laksmi Narayan."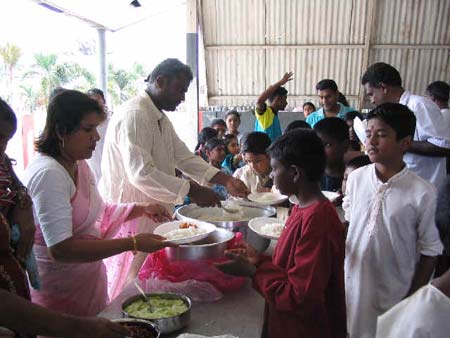 At the end, Prasadam Seva.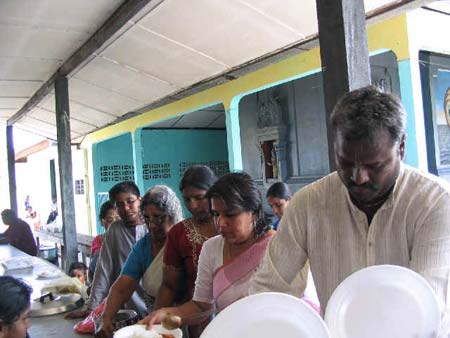 Our serving team headed by Prabhu Tribhuvananth and assisted by Indhu Rekha Devi Dasi, Gita Didi, Rukmini Mataji, Tara Deva and Sruti Moyee Mataji. We served 'nasi lemak' a famous Malaysian food.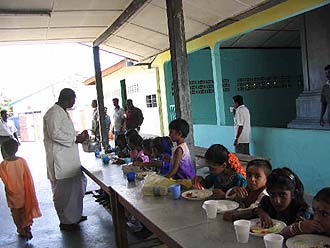 Left: Prabhu Chaitanya Vigraha serving drink. Right: children honouring the Prasadam.