All glories to Sri Guru and Sri Gauranga!

Visit to Singapore by His Holiness
Sripad Bhakti Chandan Parvat Maharaj

Web-page by Jay Vardhan das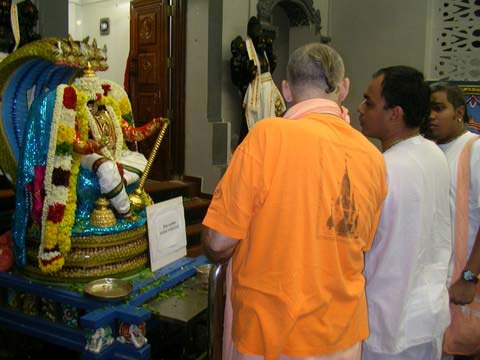 On the first day of his arrival His Holiness Sripad B.C. Parvat Maharaj visited Sri Perumal Temple, a South Indian Lord Vishnu temple.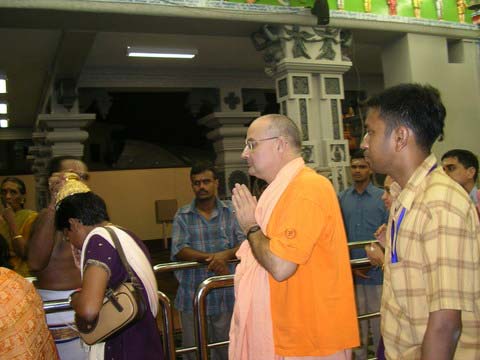 His Holiness paying his obeisance with Sachinandan Prabhu on his side.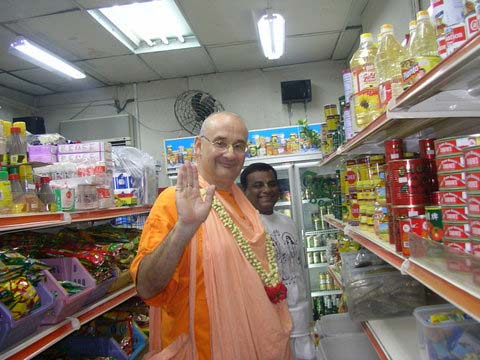 His Holiness with Siva Krishna Prabhu at the provision store where we purchased vegetables and other provisions for the next day's prasadam.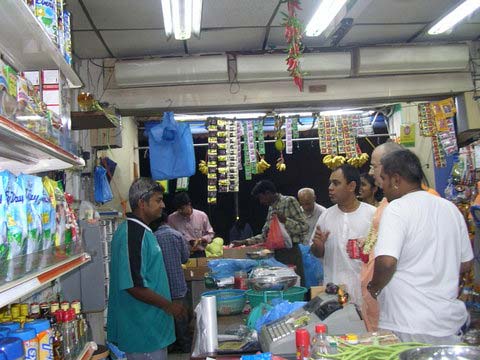 Mr Selva on the left side of the picture, who is the owner of the provision store and a well-wisher, honoured His Holiness with a flower garland earlier when he arrived at the store.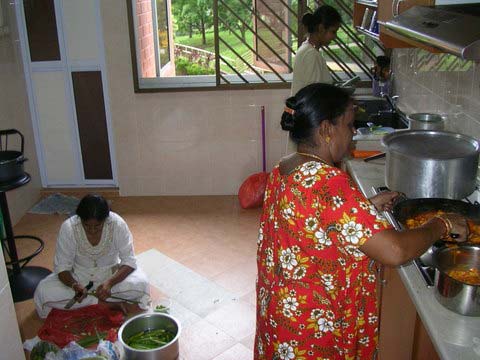 Day 2
Matajis Krishna Mohini Didi, Krishna Veni Didi, Siva Krishna Prabhu's sisters Jai Mani Didi preparing for a banana leaf feast later for the evening programme.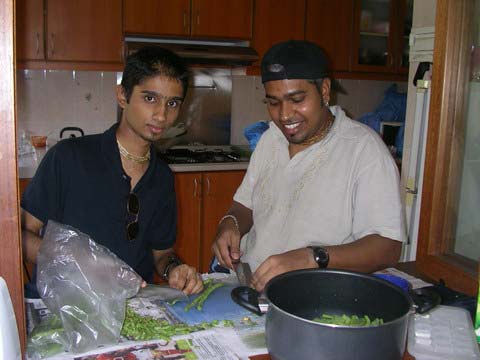 Jay Vardhan DAs and Satya Svarupa Prabhu helping to cut vegetables for prasadam.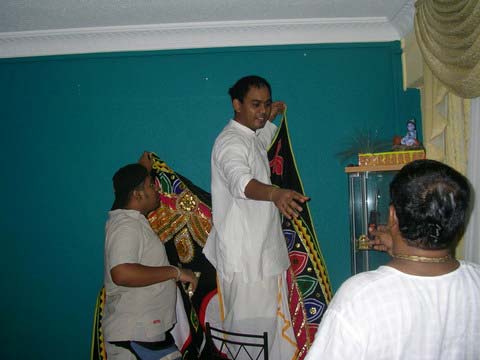 Jai Shankar Prabhu, Satya Svarupa Prabhu and Siva Krishna Prabhu at work with some decorations for the evening programme.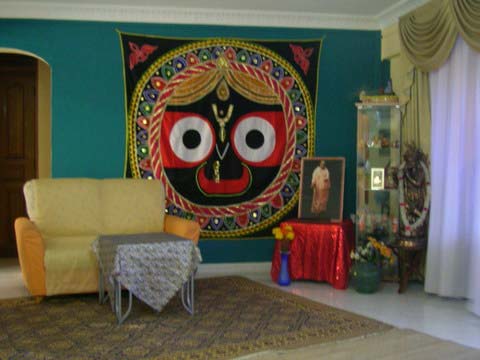 After the decoration.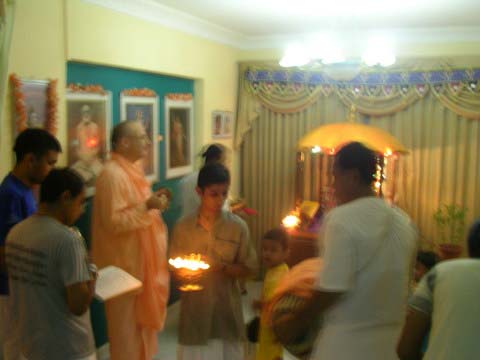 Evening programme began with Sri Guru Arati.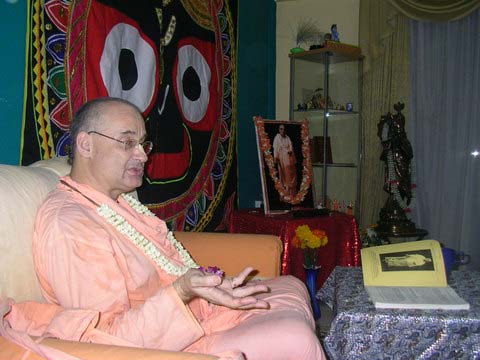 His Holiness gives a talk for the evening programme and also led some kirttan.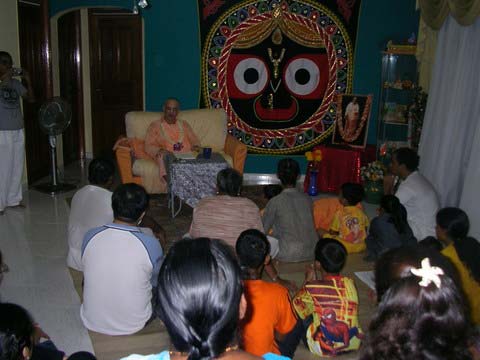 All the devotees listening attentively to the talk and the Q&A session. The programme ended with "Hari Haraye..." kirtan led by His Holiness, and delicious Maha Prasadam.

Jai Om Vishnupad Paramahamsa Parivrajakacharya Astotara-Sata Sri Srila Bhakti Sundar Govinda Dev-Goswami Maharaj ki jai!

Jai His Holiness Sripad Bhakti Chandan Parvat Maharaj ki jai!