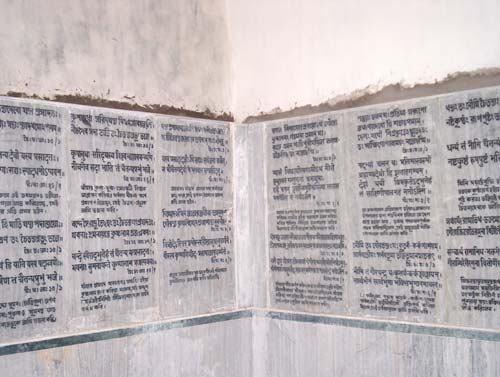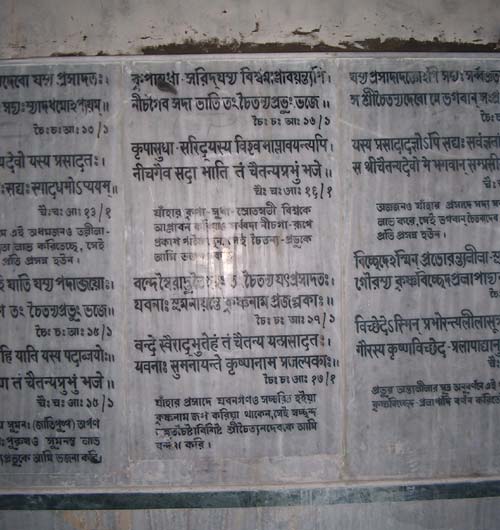 The walls of the hall, lined with marble and inscribed slokas.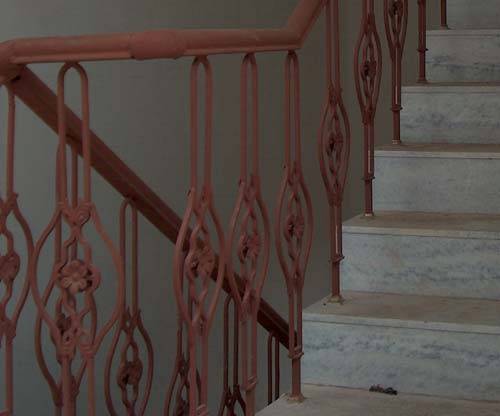 The metalwork bannisters.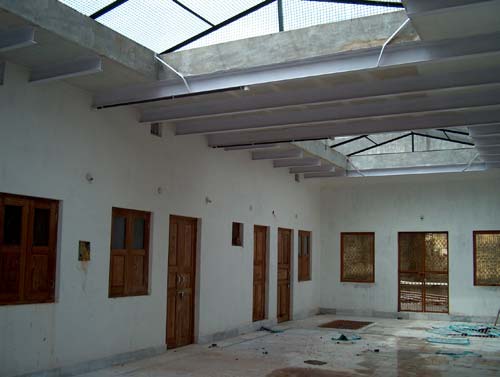 Rooms surround the broad airy upstairs hall.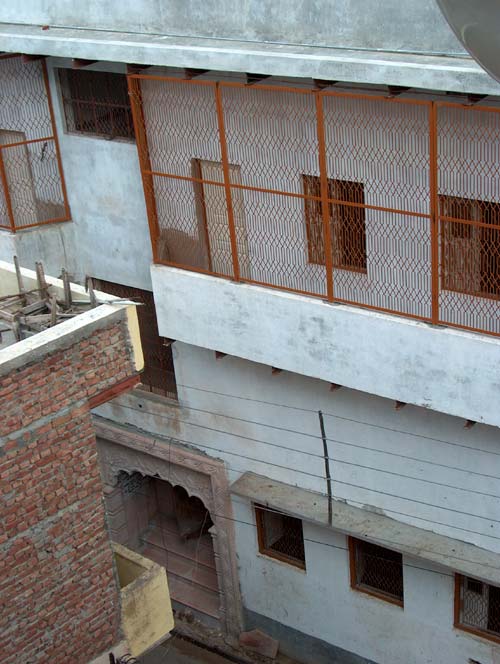 Looking across from our ashram next door: the exterior of the new building at the place of Sri Krishna Das Kaviraj.
<< Page 1: the original Temple and altar area.
Pictures and web-pages by Sachi Devi Dasi, USA