Web-pages by Vaidehi Dasi, Soquel Sri Chaitanya Saraswat Seva Ashram, California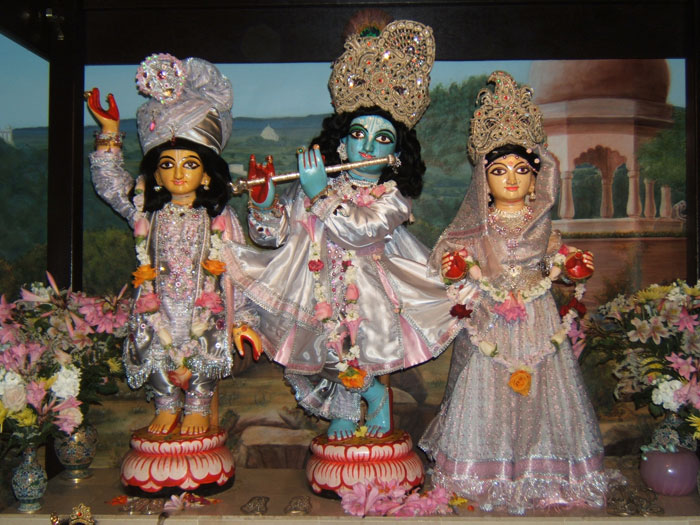 Jaya Sri Sri Guru Gauranga Gandharvika Giridhari!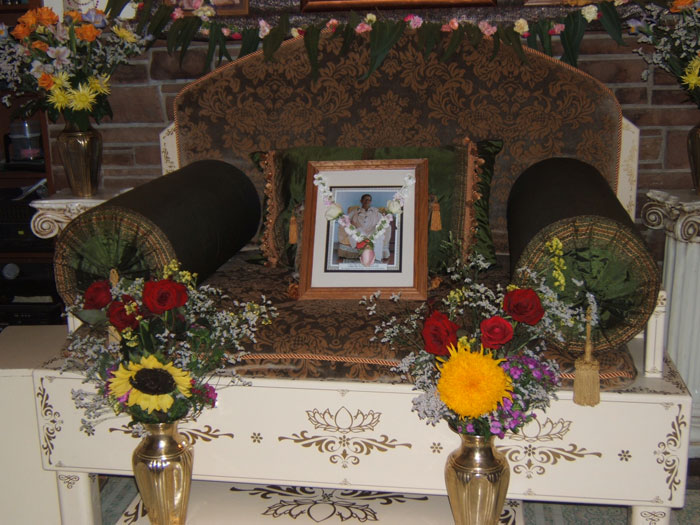 All glories to Srila Bhakti Sundar Govinda Dev-Goswami Maharaj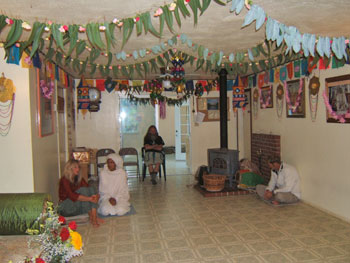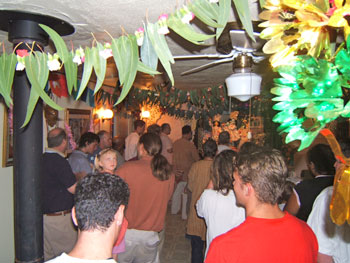 The temple room before and then after the devotees arrived.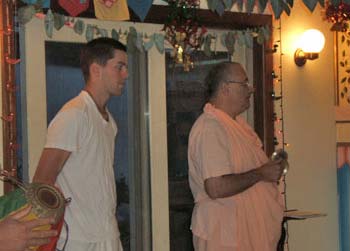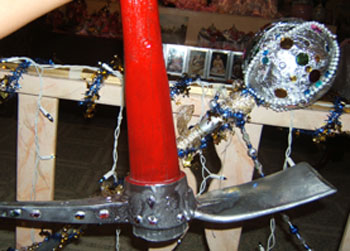 Left: Sripad Parvat Maharaj led the arati.
Right: Lord Baladev's plow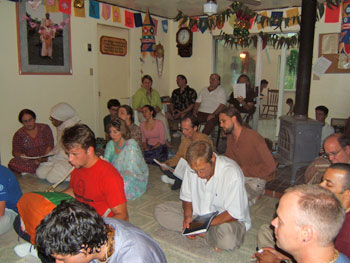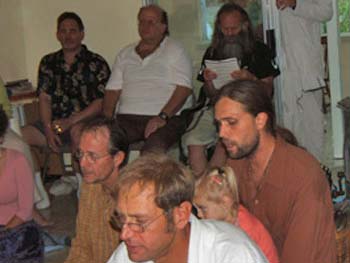 Bhajans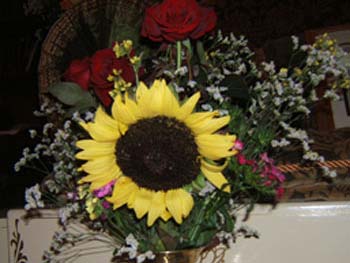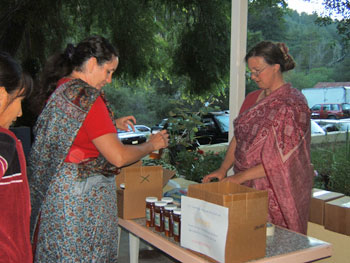 In the meantime, Krishna Priya and Laksmi Priya Devi Dasis set up a honey stand outside the Prasadam Hall.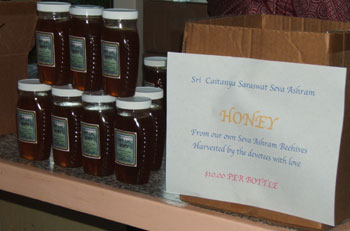 Ami, Merk, and Krishna Priya Devi Dasi selling the Soquel Seva Ashram honey.
All glories to Hasyapriya Prabhu and his energetic crew of young devotees.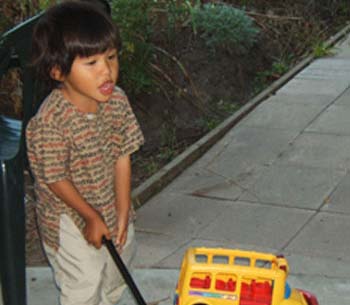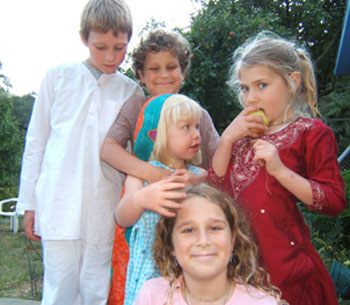 Left: Merk playing outside.
Right: Jonah, Premananda Prabhu, Syama Mohini Devi Dasi, Anuradha Devi Dasi and Krishna Priya Devi Dasi at the bottom.
Forward >>