All glories to Sri Guru and Sri Gauranga
 
Sri Sri Krishna Janmastami Festival
Srila Govinda Maharaj Seva Mandir - Porto Alegre - Brazil
 
27 August 2005
 
Web-page by Jagat Mohan Das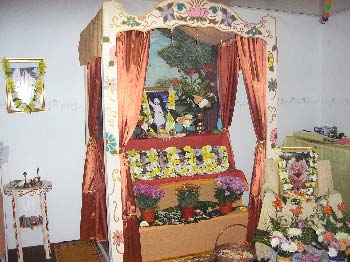 Jay Sri Sri Krishna Janmastami ki jay !!!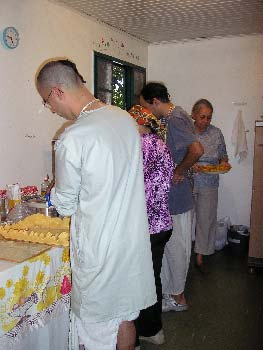 A great variety of preparations were made...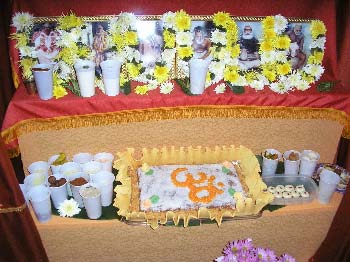 ...to satisfy the Lord Sri Krishna.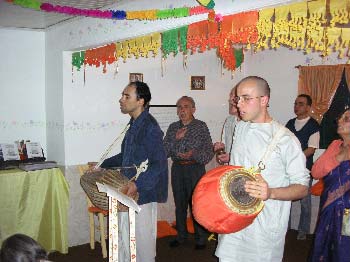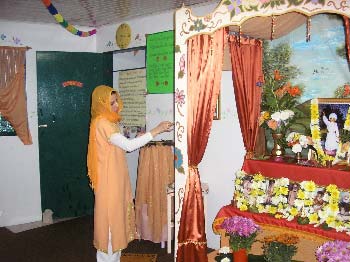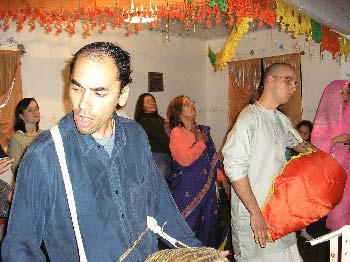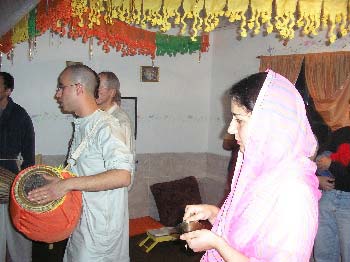 We counted on the important participation of Shiva Nandini D.D.
(leader of the Srila Govinda Maharaj Seva Sangha).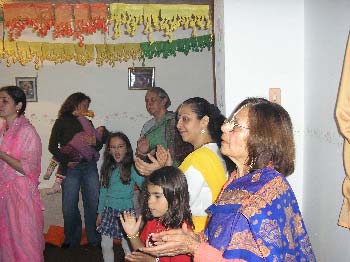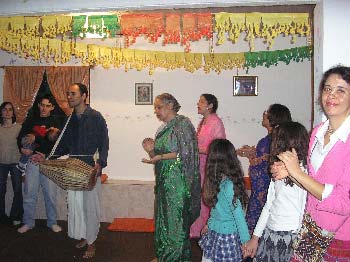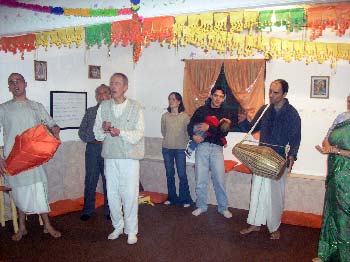 After glorifying the Lord...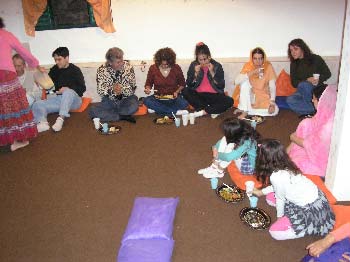 ...we honoured His prasada...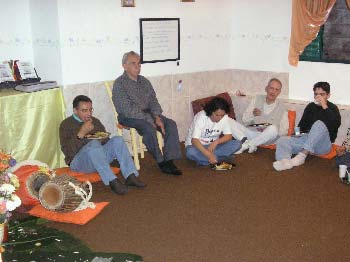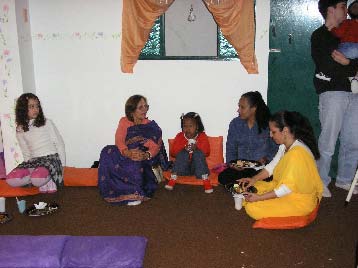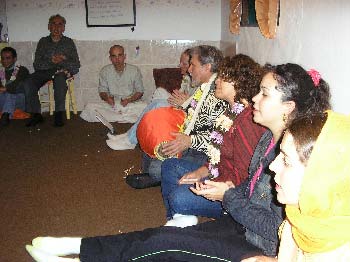 ...and we concluded the programme with a sweet kirtan.
Jay Srila Bhakti Sundar Govinda Dev-Goswami Maharaj ki jay !!!
Jay Srila Bhakti Raksak Sridhar Dev-Goswami Maharaj ki jay !!!
Nitai Gaura Premanande !!!
Haribol !!!

Srila Govinda Maharaj Seva Mandir
Rua 24 de Junho, Porto Alegre, Brazil
(51) 3341.9572
gopalaterapias@pop.com.br

Sri Chaitanya Saraswat Math, Nabadwip
http://scsmath.com