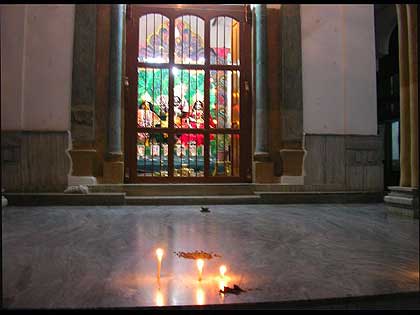 Early this morning, the first day of Karttik.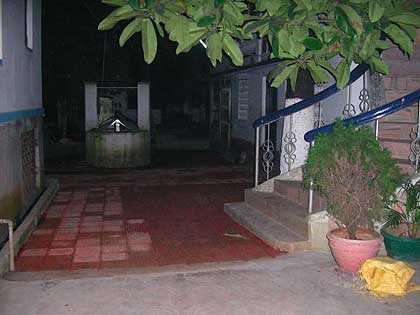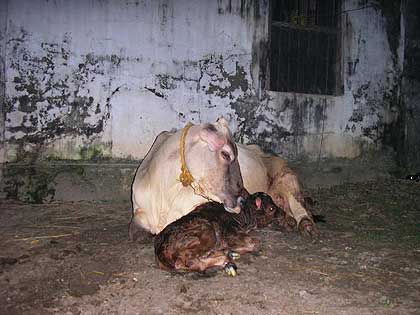 Non-slip tiles outside Srila Govinda Maharaj's bhajan kutir, and a girl calf is born.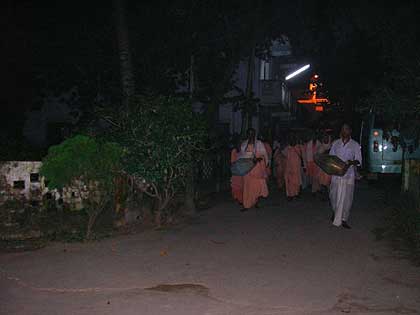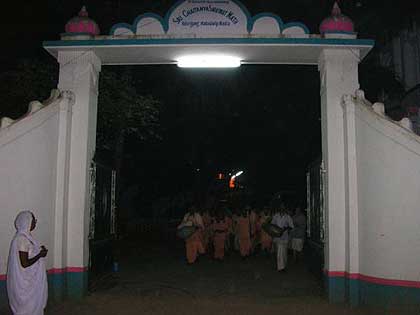 Beginning Karttik with early morning nagar sankirttan around Nabadwip.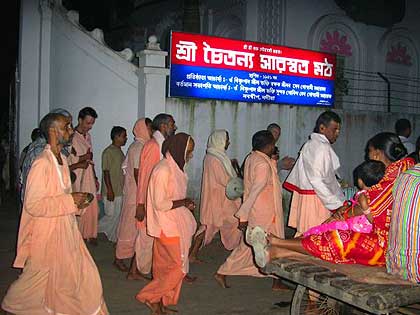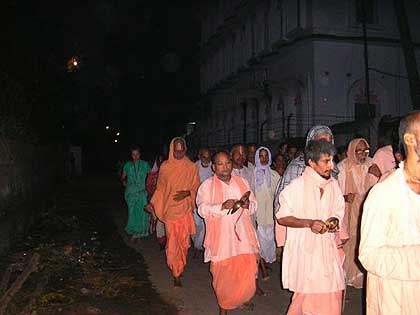 Starting out from Sri Chaitanya Saraswat Math.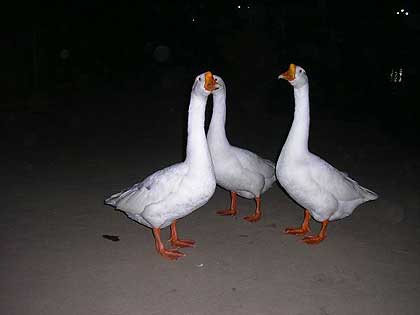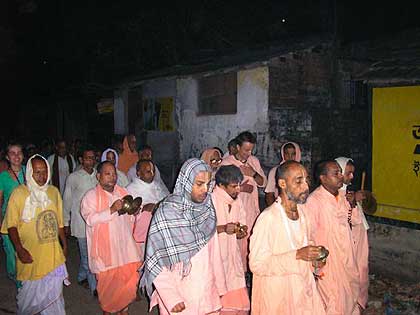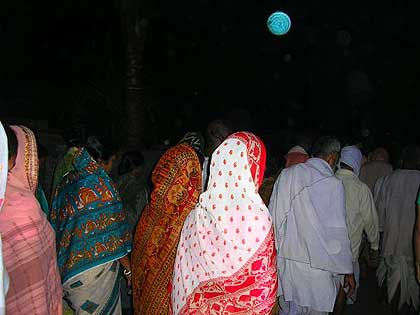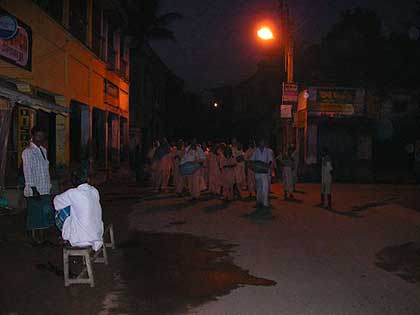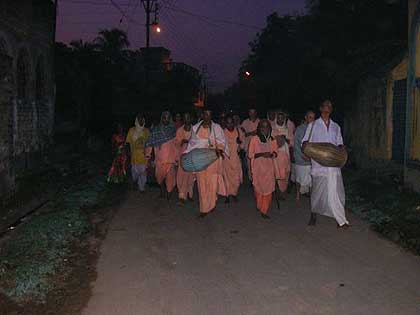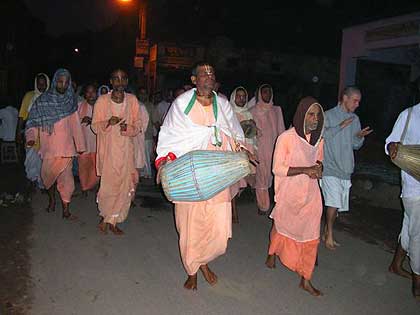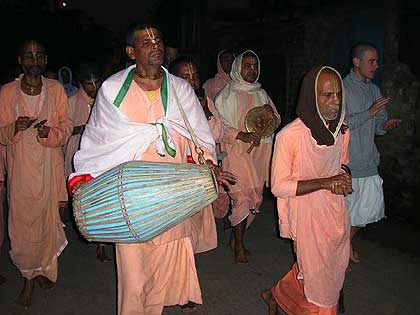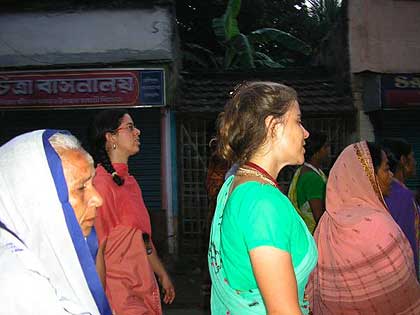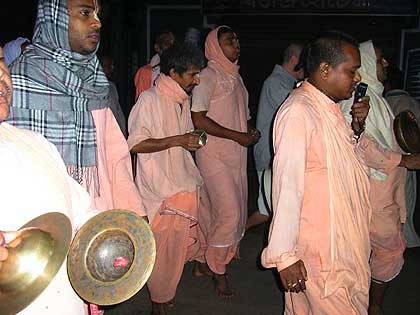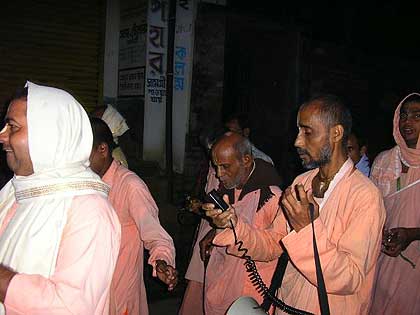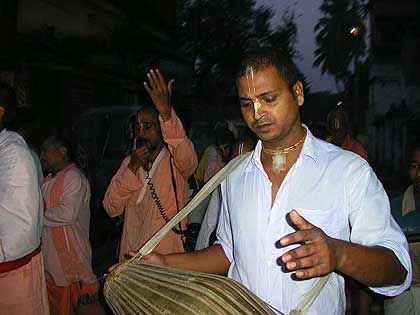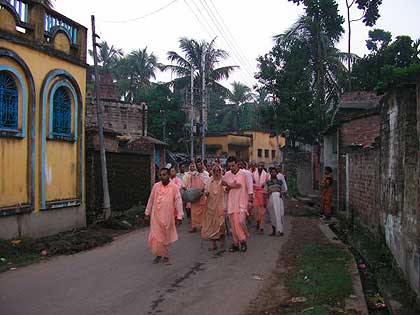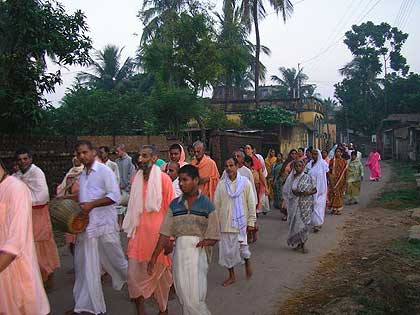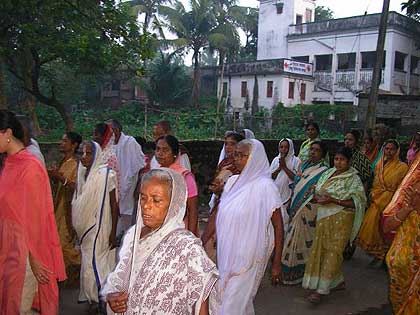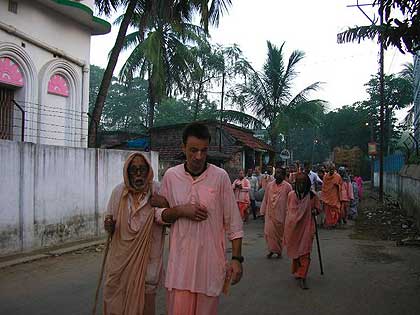 Returning past our 'Blue House' and the Centenary Memorial Building...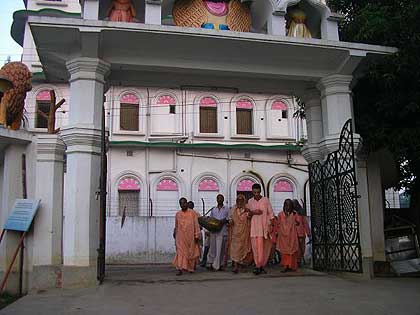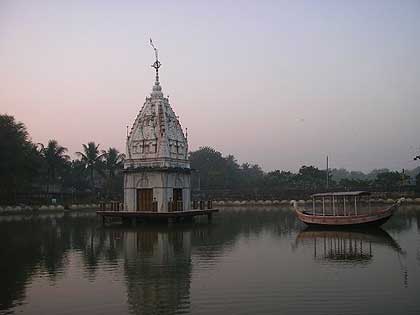 ...to the banks of Sri Govinda Kunda.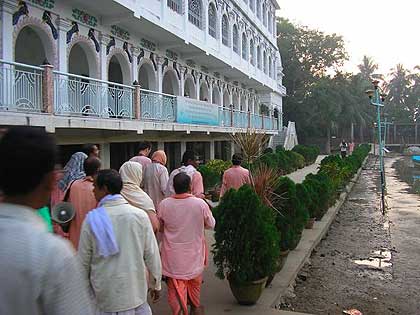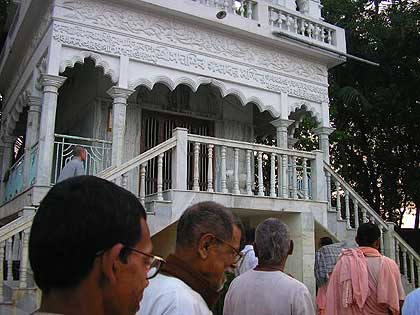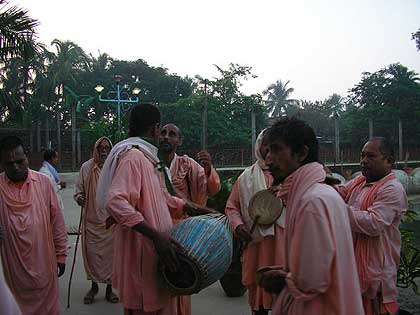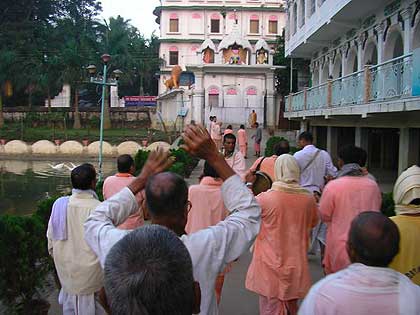 Heading back to the main Temples of Sri Chaitanya Saraswat Math
to complete the morning nagar-sankirttan in Nabadwip town. 
---

Sri Chaitanya Saraswat Math, Nabadwip
http://scsmath.com | What's New | Main Centres