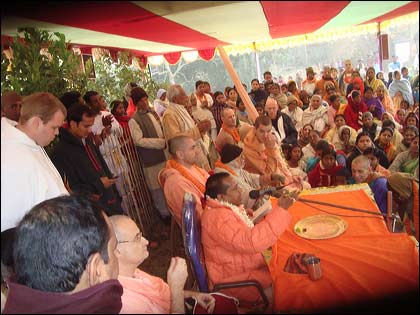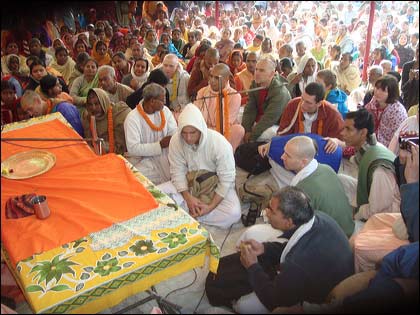 First stop: Nadanghat, where Srila Govinda Maharaj last stayed before joining Sri Chaitanya Saraswat Math in 1947.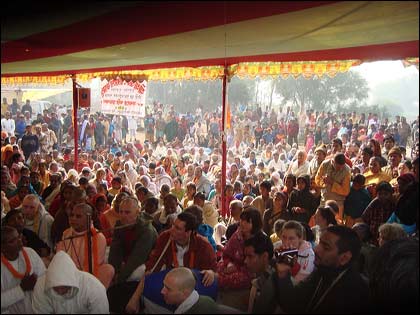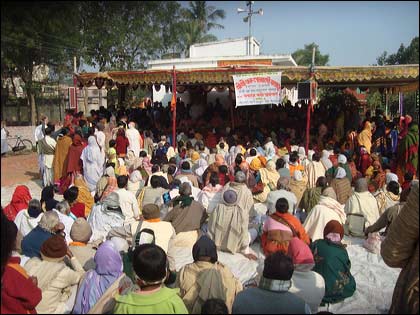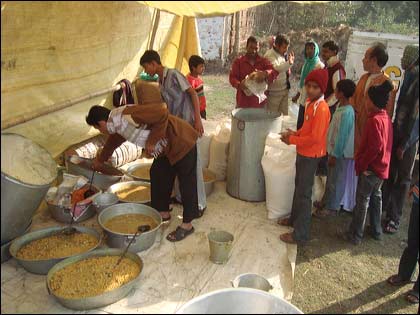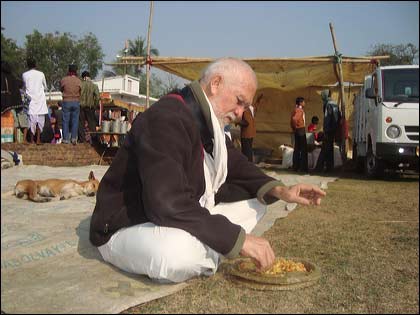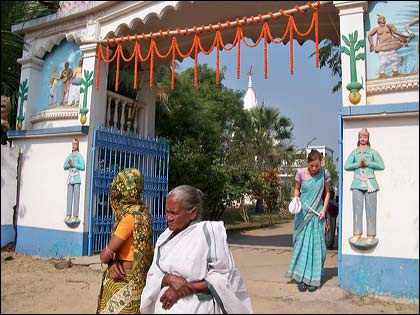 Prasadam at Nadanghat, where Nimai Chandra Prabhu honours breakfast. He pleased Srila Govinda Maharaj so much with his constant supply of topical photos, and continues this service enthusiastically to this day. Many photo albums including pictures of these festivals are on his website:
vaisnavadarshan.com
Arriving at our ashram in Sripat Bamunpara, the appearance village of our dearmost Srila Bhakti Sundar Govinda Dev-Goswami Maharaj.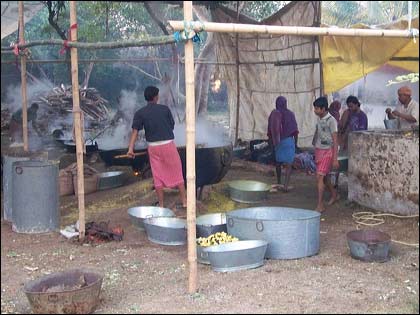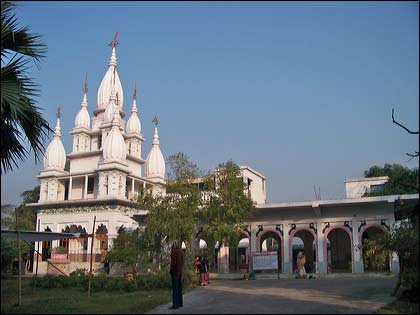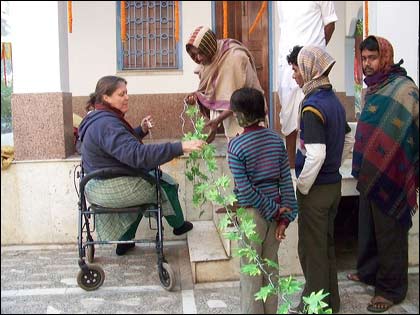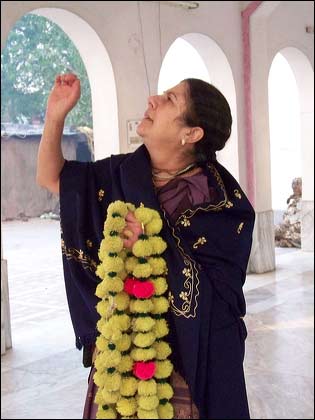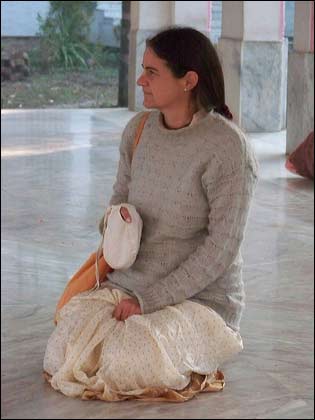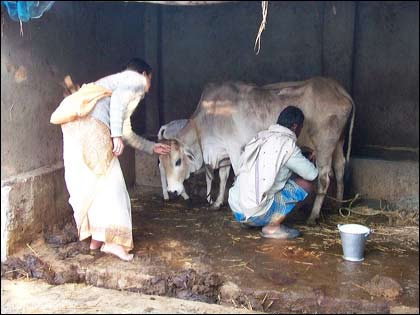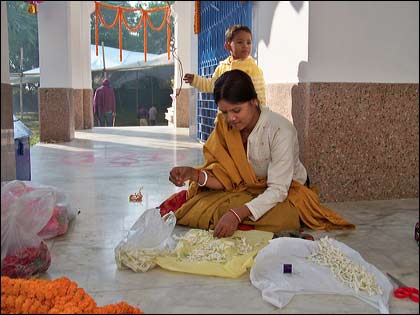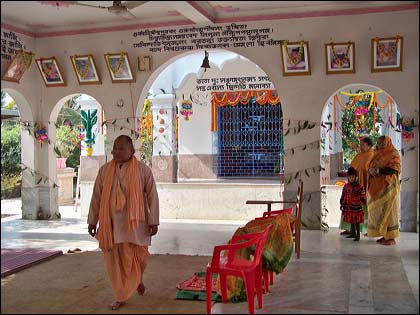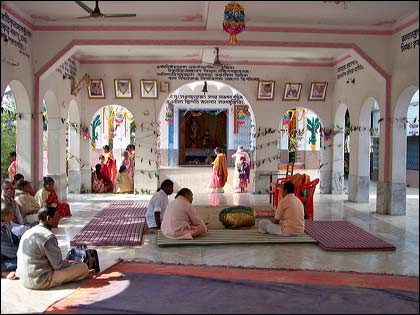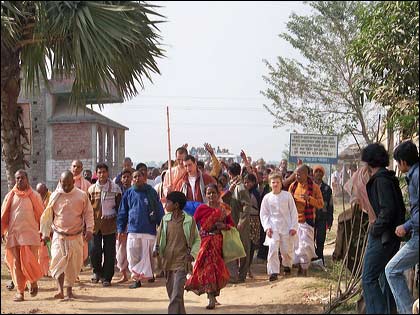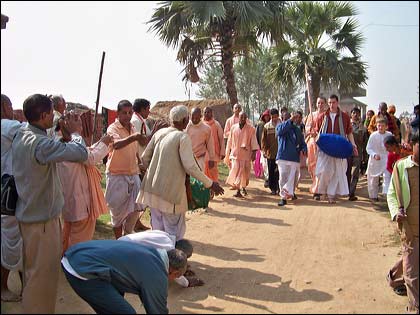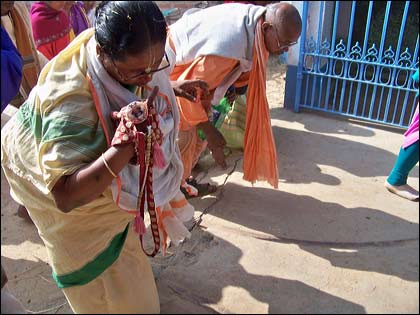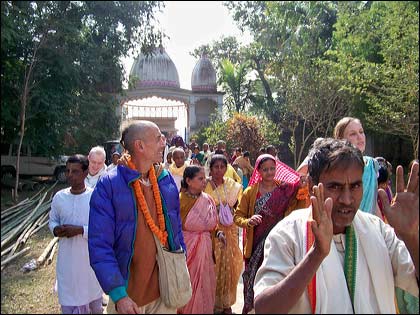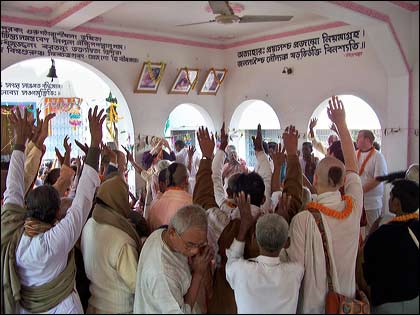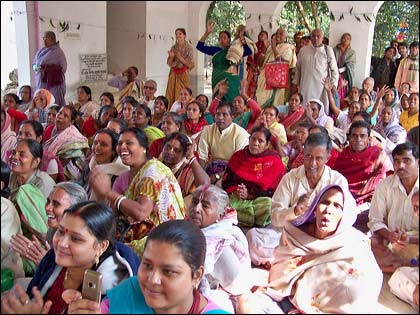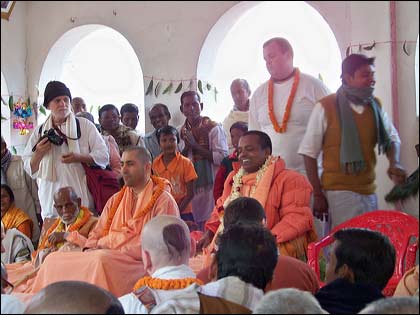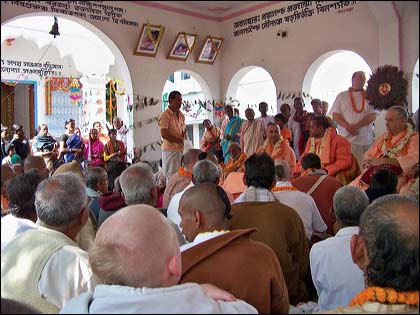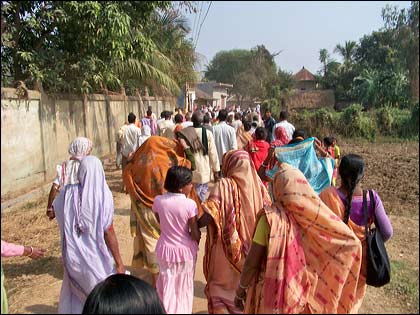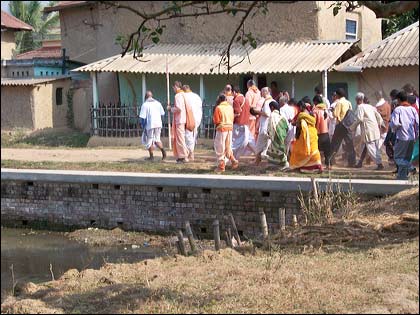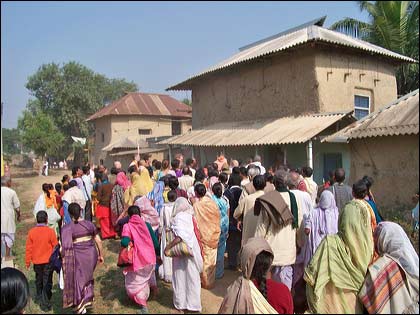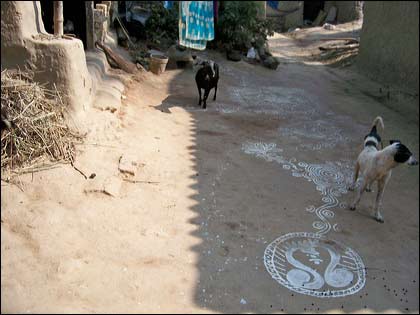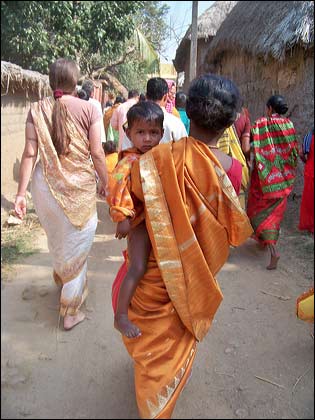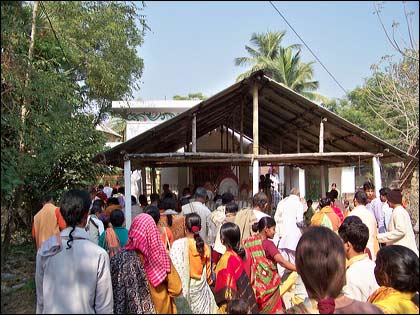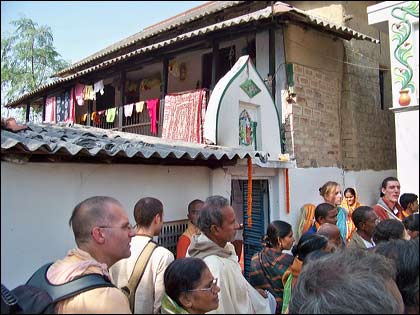 Arriving at the puspa samadhi of Srila Govinda Maharaj's mother, Sriyukta Tarangini Devi Dasi.
The house where Srila Govinda Maharaj appeared.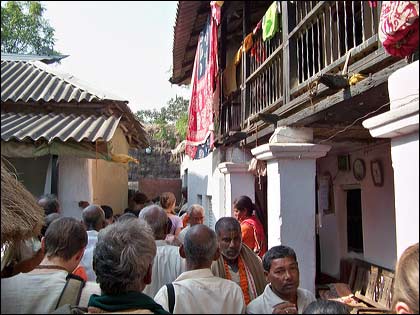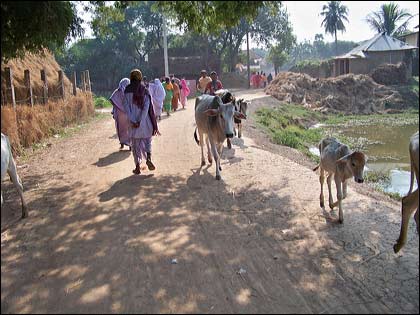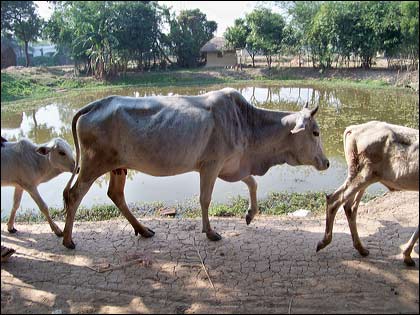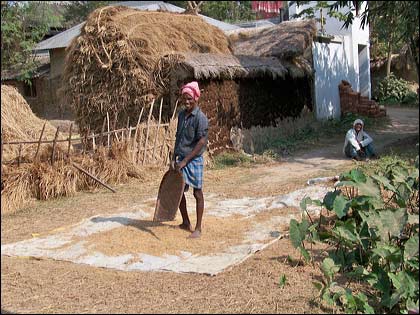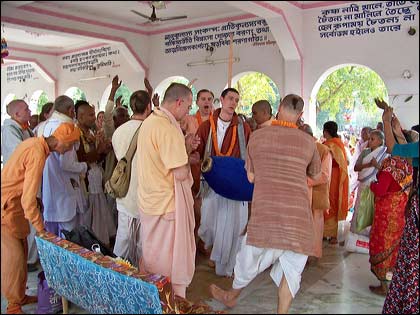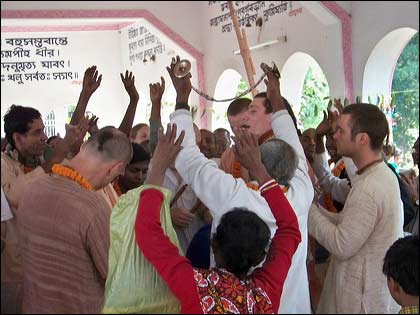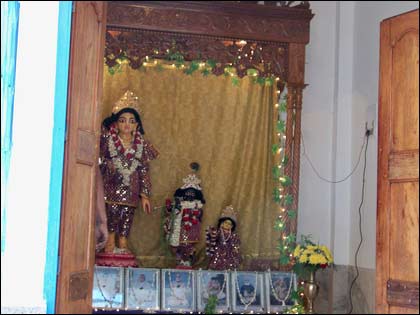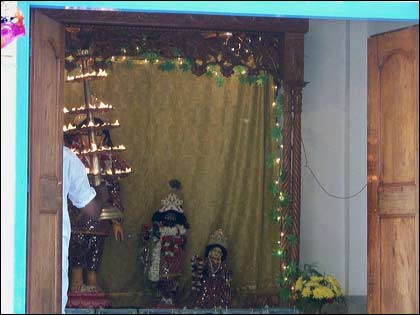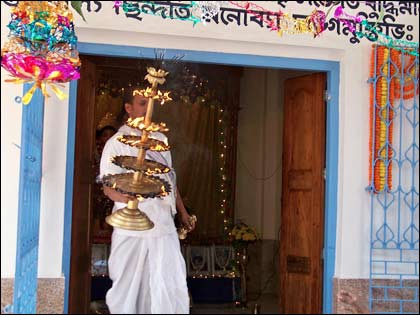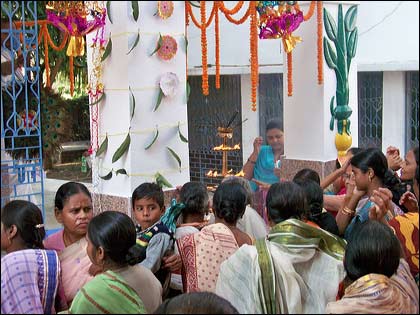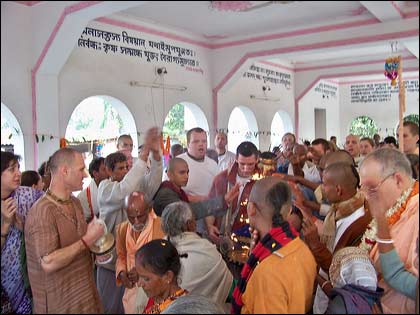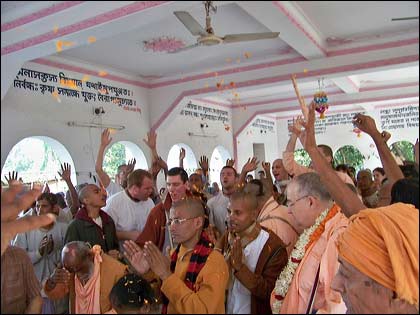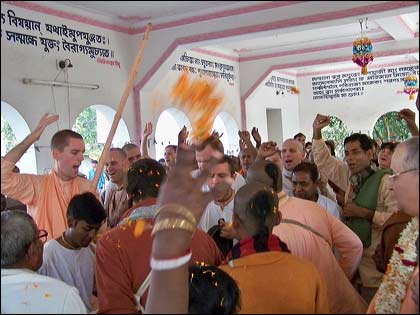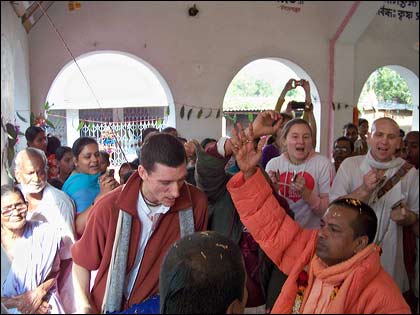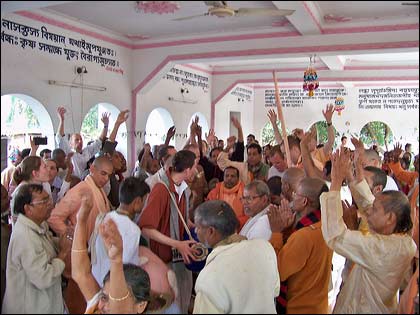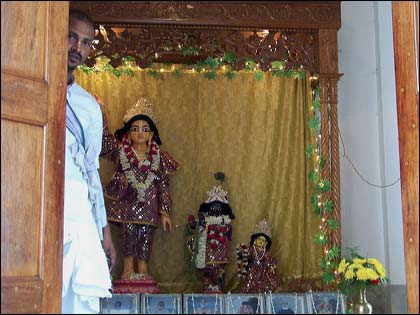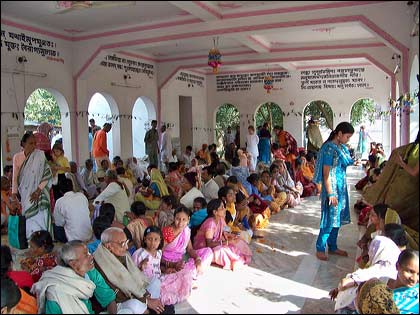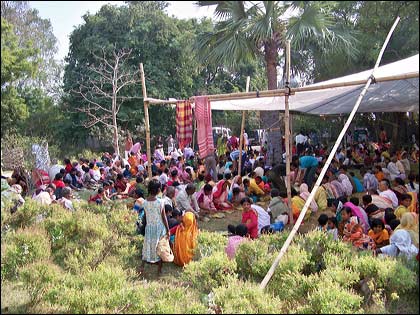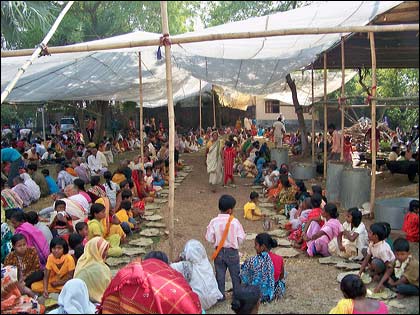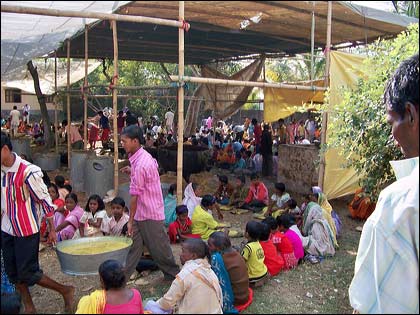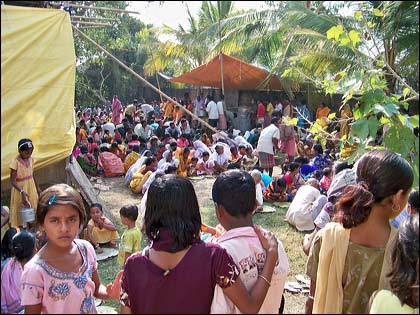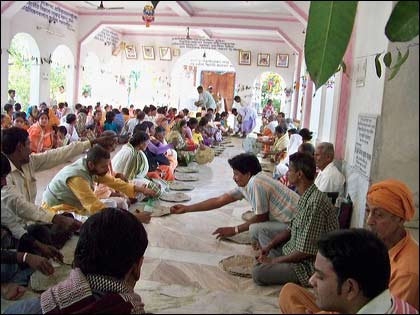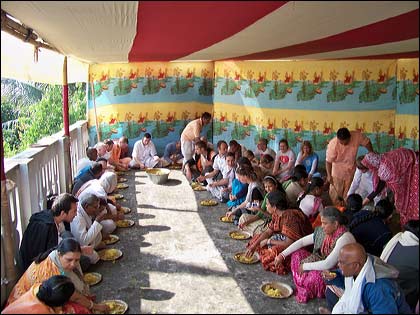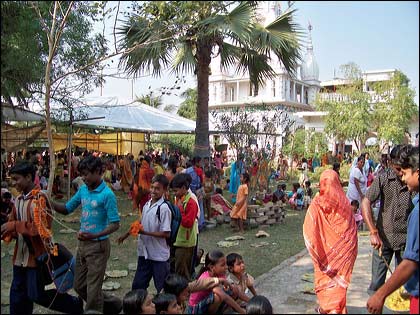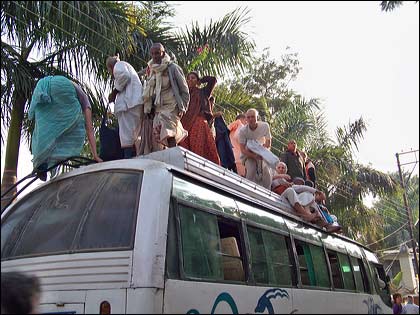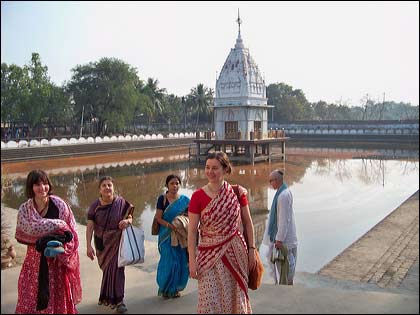 Vyasa Puja Page One | Vyasa Puja Page Two | Trip to Bamunpara

---

Sri Chaitanya Saraswat Math, Nabadwip
http://scsmath.com | What's New | Main Centres