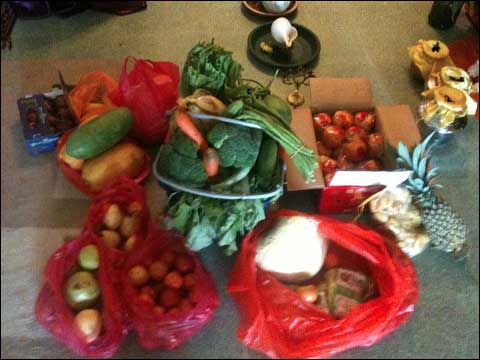 Our Sri Chaitanya Sridhar Govinda Seva Ashram Petaling Jaya Service Centre.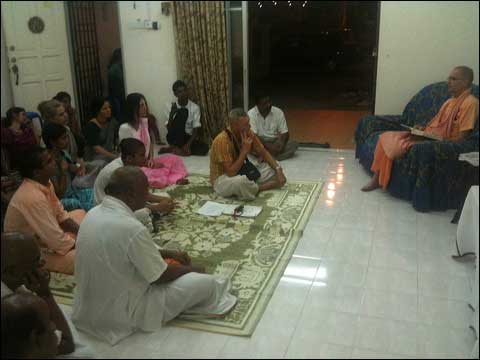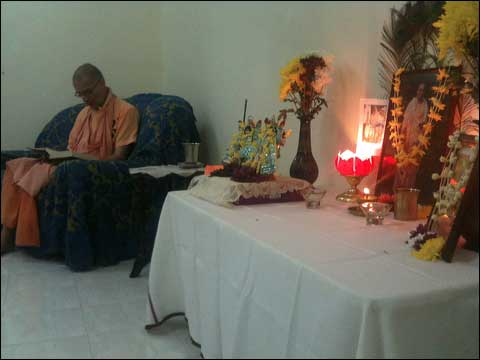 House programme in Klang: Sripad Bhakti Swarup Tridandi Maharaj of UK engages in Krishna-katha with local devotees and visitors from abroad: Purusottam Prabhu of Germany and Australians Manasa Krishna Prabhu, Kamalini Devi Dasi, Kelikadamba Devi Dasi and Krishna Sundari Devi Dasi.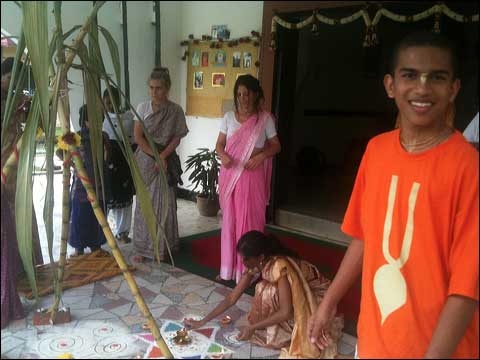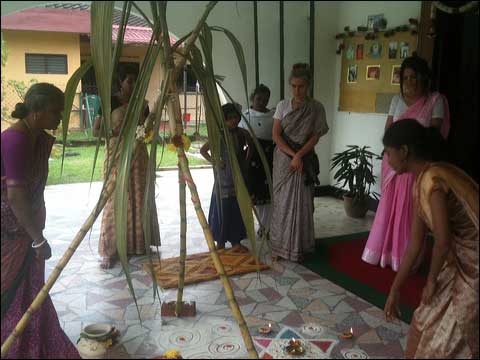 Petaling Jaya. 'Pongol' the traditional harvest festival day in Malaysia.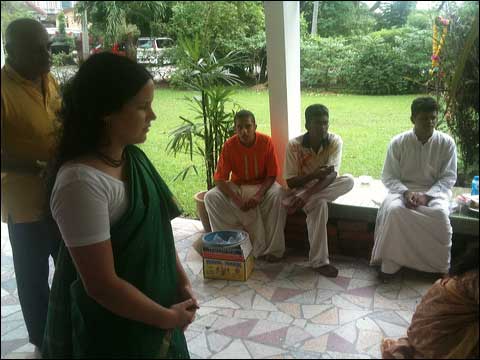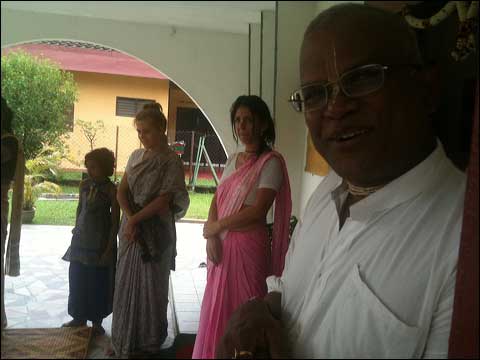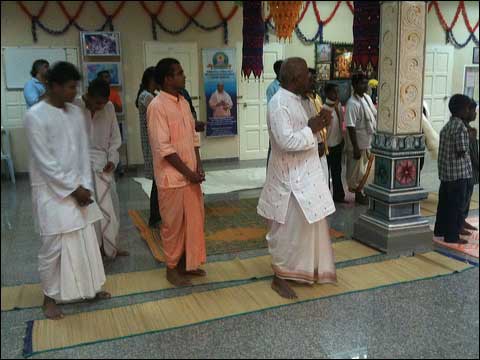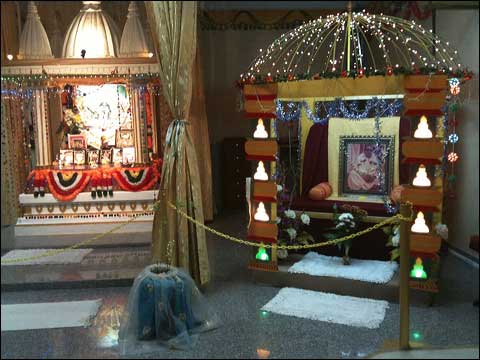 Saturday evening programme at our Bukit Beruntung Centre, just north of Kuala Lumpur.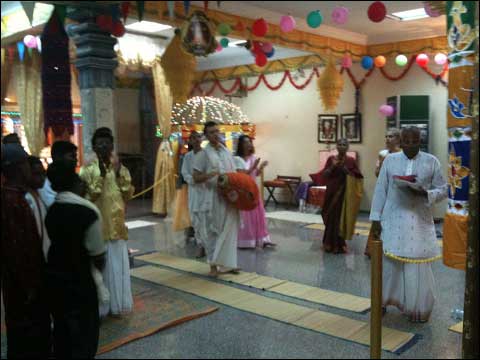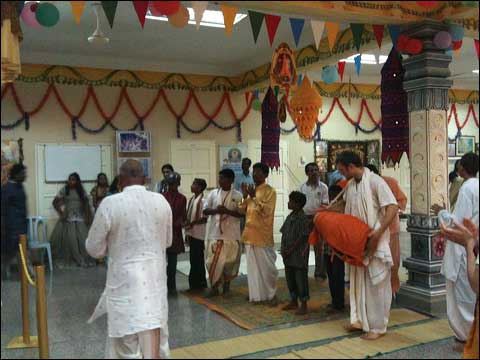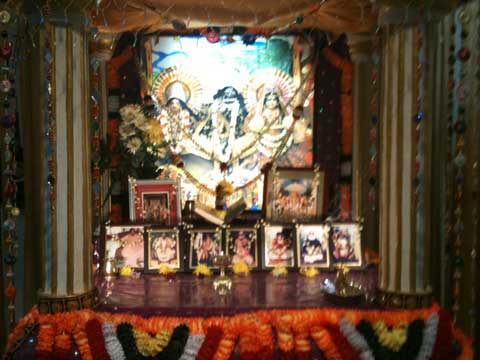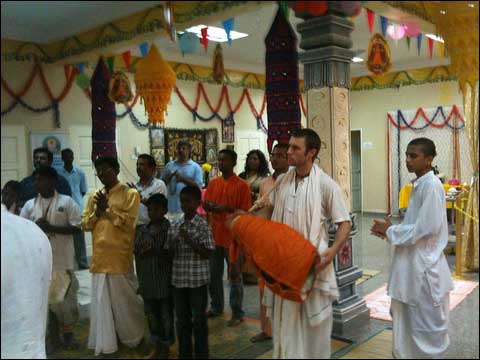 Book Distribution at the annual Thaipusam Festival

the biggest Hindu festival in Malaysia

Figure of Muruga (Skanda) standing at the foot of the stairs leading up to Batu Caves, the destination and main focus of the Thaipusam Festival, as devotees distribute books and engage in Kirttan.

Sri Chaitanya Saraswat Math, Nabadwip
http://scsmath.com | What's New | Main Centres