All glories to Sri Guru and Sri Gauranga
South India Preaching Tour


to colleges, universities and villages
under guidance of Sripad Bhakti Madhava Puri Maharaj
and shelter of Srila Bhakti Nirmal Acharya Maharaj
February to March 2011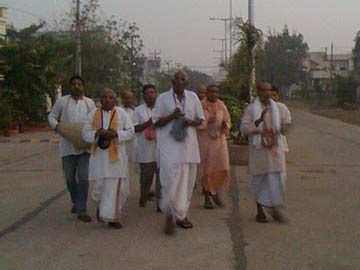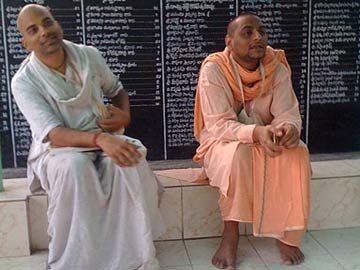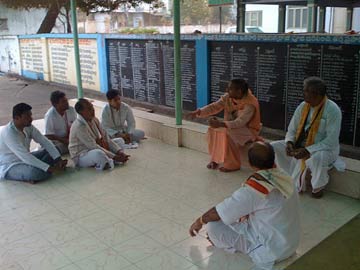 Nagar Sankirttan with Sushen Krishna Prabhu, Purushottam Jagannath Prabhu, and Gaura Chandra Prabhu before they give morning class at a Balaji Temple.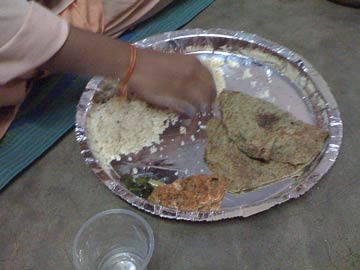 Several programmes held at the houses of hospitable devotees, with Hari-katha, Kirttan, and Maha Prasadam. Pictured here is a South Indian special preparation of upma and pesar dosha served with tomato chutney.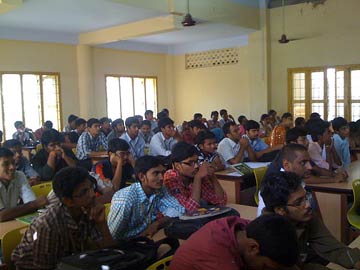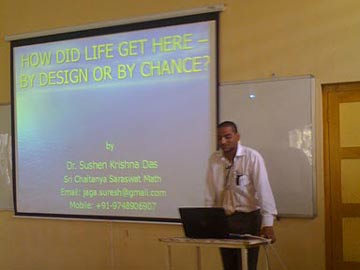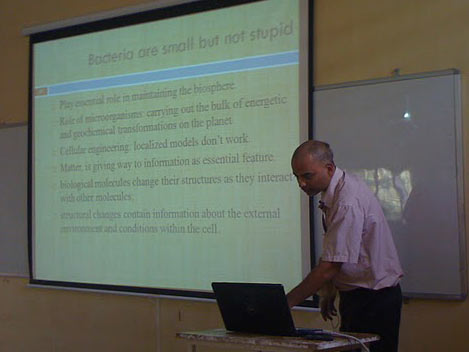 At KL University, students listen as Sushen Krishna Prabhu PhD and Purushottam Jagannath Prabhu PhD (both scientists) give scientific presentations to teach the theistic concept that 'life comes from life', harmonising science and religion.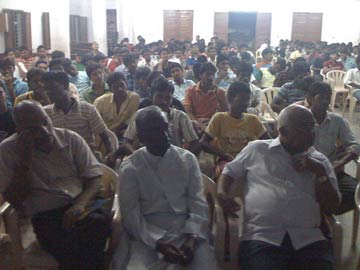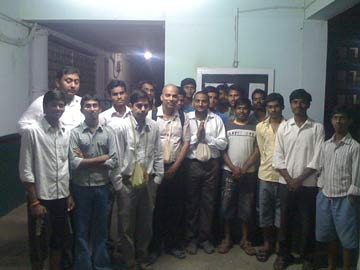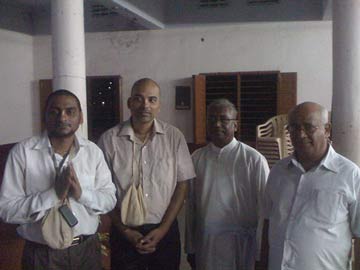 Presentations are also given in Andhra Loyola College where many attended, among them is Father Reverend G.M. Victor Emmanuel.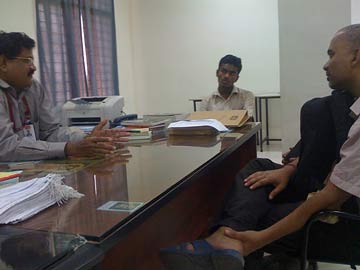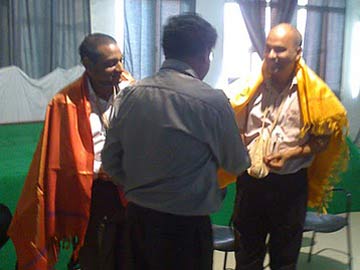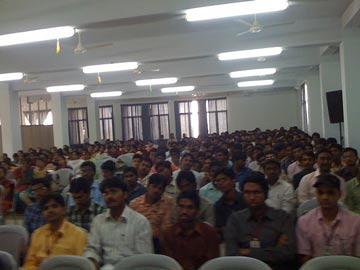 At VVIT College, Principal Mr. Malikarjun personally receives and honours Sushen Krishna Prabhu and Purushottam Jagannath Prabhu. Presentations are given to an even larger number of students.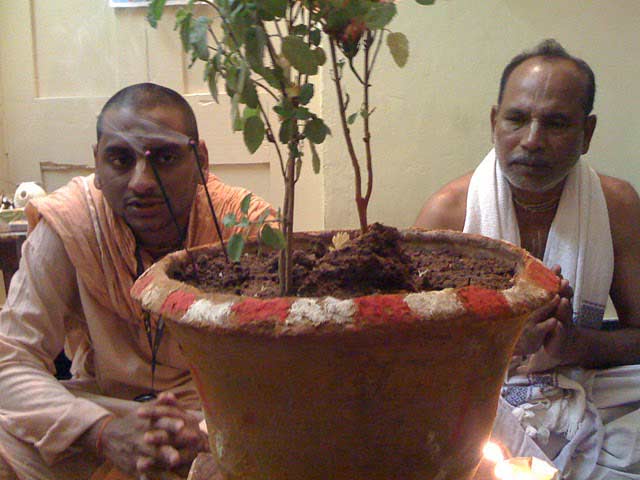 All glories to Sri Guru and Sri Gauranga!


The following videos are available for viewing:

Scientific Presentations on Origin of Life at Siddhartha Engg College, Vijayawada, India, 31-01-2011
Scientific Presentations on Origin of Life at Siddhartha Junior College, Vijayawada, AP, India
House Program in Vijayawada on 28th January, 2011
Scientific Presentations on Origin of Life at SRK Inst. of Tec., Vijayawada, AP, India, 02-02-2011
Scientific Presentations on Origin of Life at K L University, Vijayawada, AP, India, 3rd Feb, 2011
Scientific Presentations on Origin of Life at New Hostel, Andhra Loyola College, Vijayawada
Scientific Presentations on Origin of Life at VVIT, Guntur, AP, India, 4th Feb, 2011
Village Preaching Program in Balaji Temple at Madharam, AP, India on 8th Feb, 2011
Village Preaching Program in Ram Temple at Madharam, AP, India on 09th Feb, 2011
Scientific Presentations on Origin of Life at S. R. R. Engg College, Karepally, 10th Feb, 2011

More videos can be found on these channels, which are updated regularly.

SCS Math Village & House Preaching Programs
SCS Math Scientific Presentations on 'Origin of Life'