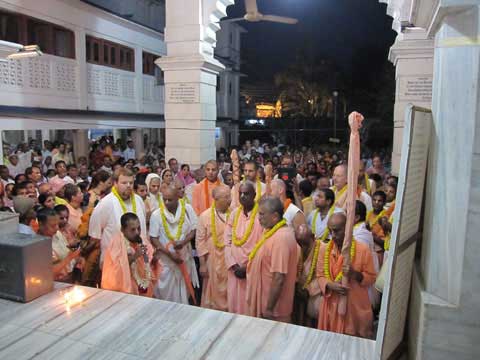 The start of parikrama in front of Srila Guru Maharaj's Samadhi Mandir.
Srila Acharya Maharaj begins the kirtan "Gurudeva, kripa bindu diya..." and "Udilo aruna puraba bhage..."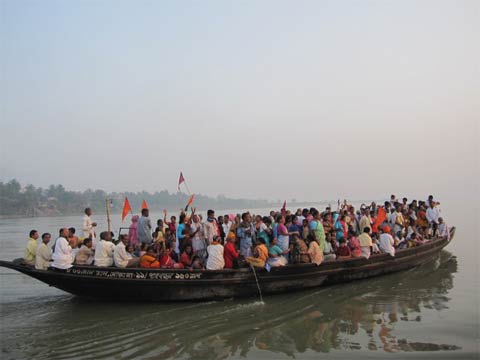 The sun rises on the first day of parikrama...
...as the devotees take the boat to Mayapur.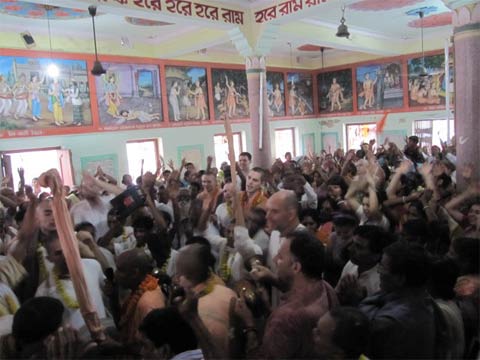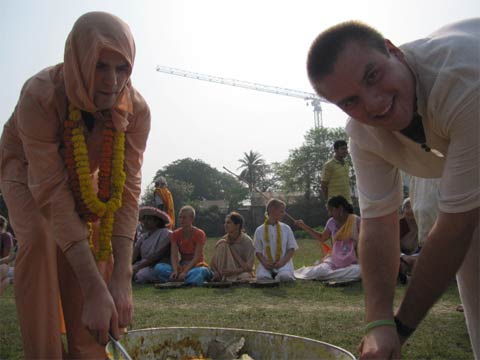 Grand sankirtan before Sri Sri Gaura Nitai at Sri Sri Gaura-Nityananda Mandir in Mayapur, the place of the home of Mahaprabhu's associate Nandanacharya.
Sripad Tyagi Maharaj and Ratan Krishna Prabhu happily serve breakfast by the side of the Ganges in Mayapur.
Entering the puspa samadhi of His Divine Grace Srila Bhaktivedanta Swami Maharaj Prabhupad at Sri Chandrodaya Mandir.
Srila Acharya Maharaj speaking the glories of Srila Swami Maharaj Prabhupad inside His Divine Grace's holy puspa samadhi.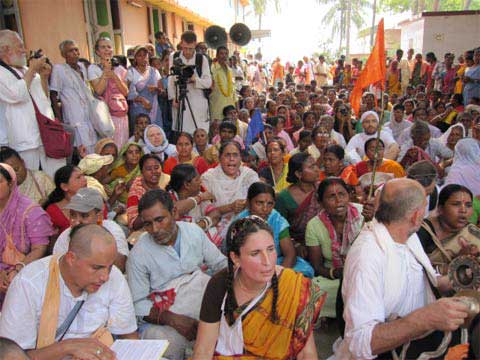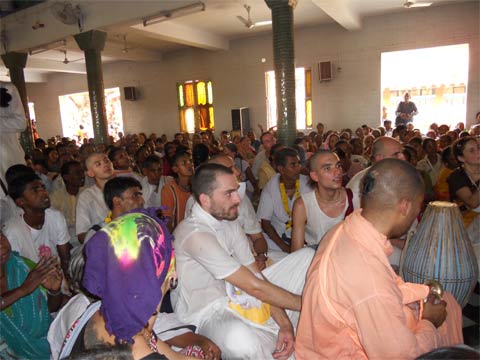 Devotees seated and listening to class at Yoga Pitha, the appearance place of Sriman Mahaprabhu.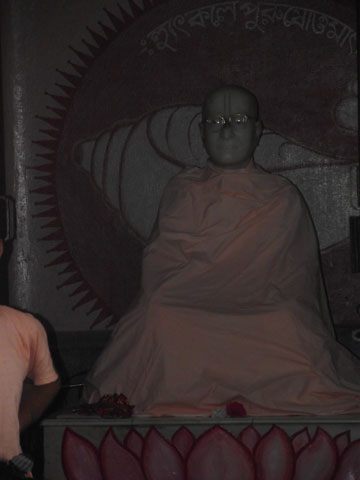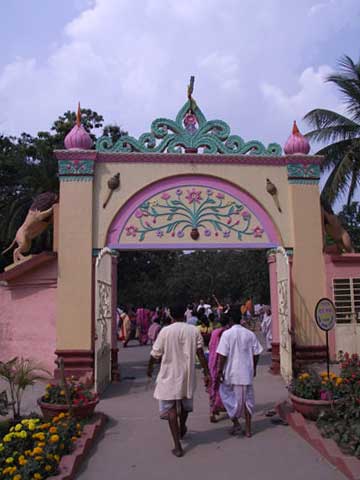 Srila Bhakti Siddhanta Saraswati Thakur at Sri Chaitanya Math, Mayapur.
The gateway of the Jagannath Mandir at the end of Mayapur. A welcome sight for the devotees, with lunch Prasadam served in the garden outside.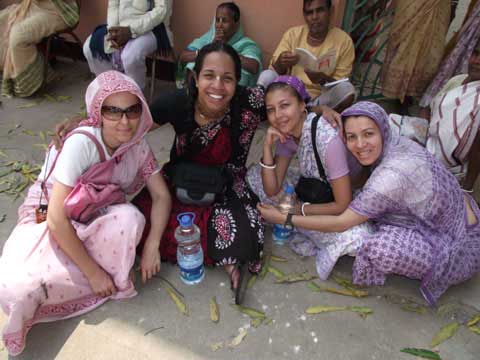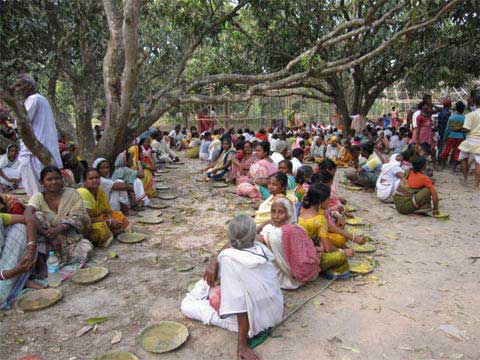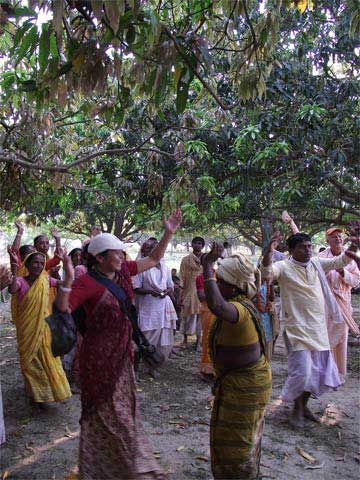 The devotees joyfully arrive with Sripad Ashram Maharaj for lunch prasadam on the first day of parikrama.
Devotees happily honouring prasadam.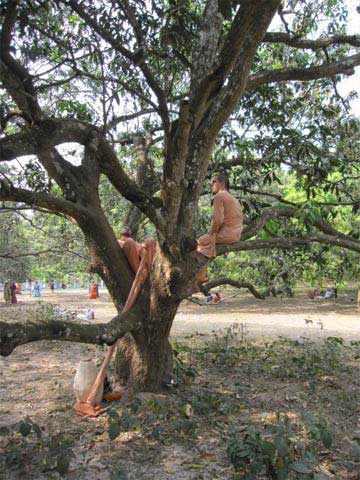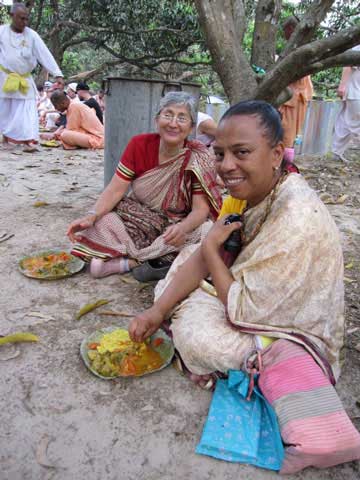 A few minutes to rest in a tree before setting out for the afternoon parikrama of Simantadwip.
Divya Shakti and Madhuchanda Devi Dasis take lunch together on the first day of parikrama.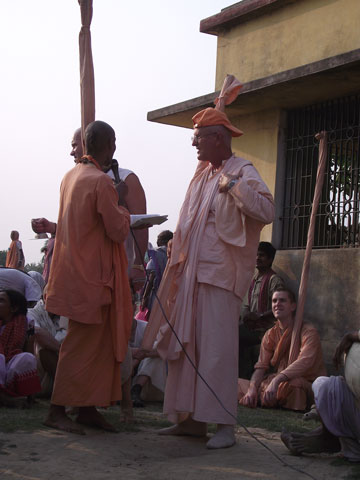 Sripad Ashram Maharaj and Sripad Tirtha Maharaj lead the programme through Simantadwip through the second half of the first day of parikrama.
Devotees from East and West sit together on the afternoon of the first day.