Srila B.S. Govinda Dev-Goswami Maharaj receives first darshan of Their Lordships Sri Sri Guru Gauranga Gandharvva Rasabihari on Their magnificent Day of Installation.

---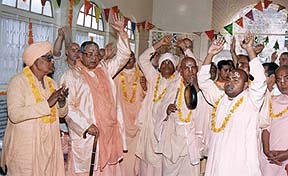 Surrounded by honourable sannyasis and many other exalted Vaisnavas in the new Nat-Mandir.

---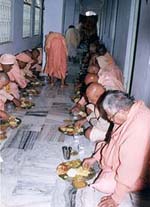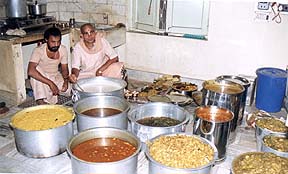 The feast, the preparations, and two of the devotees who helped make it all happen.

---
Back to the previous Vrindavan pictures page: Pictures page 1
Installation Internet Radio message by Srila Govinda Maharaj
Earlier pictures of Vrindavan Temple construction